Embed Corona Information Dashboard Links onto your Website/ App
Easily integrate & inform your users !
Introduction
In the current scenario, where social distancing is paramount, technology is playing a key role in maintaining daily communication and information transfer. MapmyIndia is serving individuals, companies and the government alike, to spread critical information related to COVID-19 through deeply informative, useful and free-to-integrate geo-visualized COVID-19 dashboards, map search guides, and reporting tools, powered by Move.
Simply plug these easy-to-integrate and rich dashboards into your applications or websites, and offer a seamless information experience to your users. Join MapmyIndia's small contribution towards making a safe and informed India, and help alleviate everyone out of this unprecedented crisis.
Dashboards Available for Integration
State Wise Corona Cases
Dashboard Image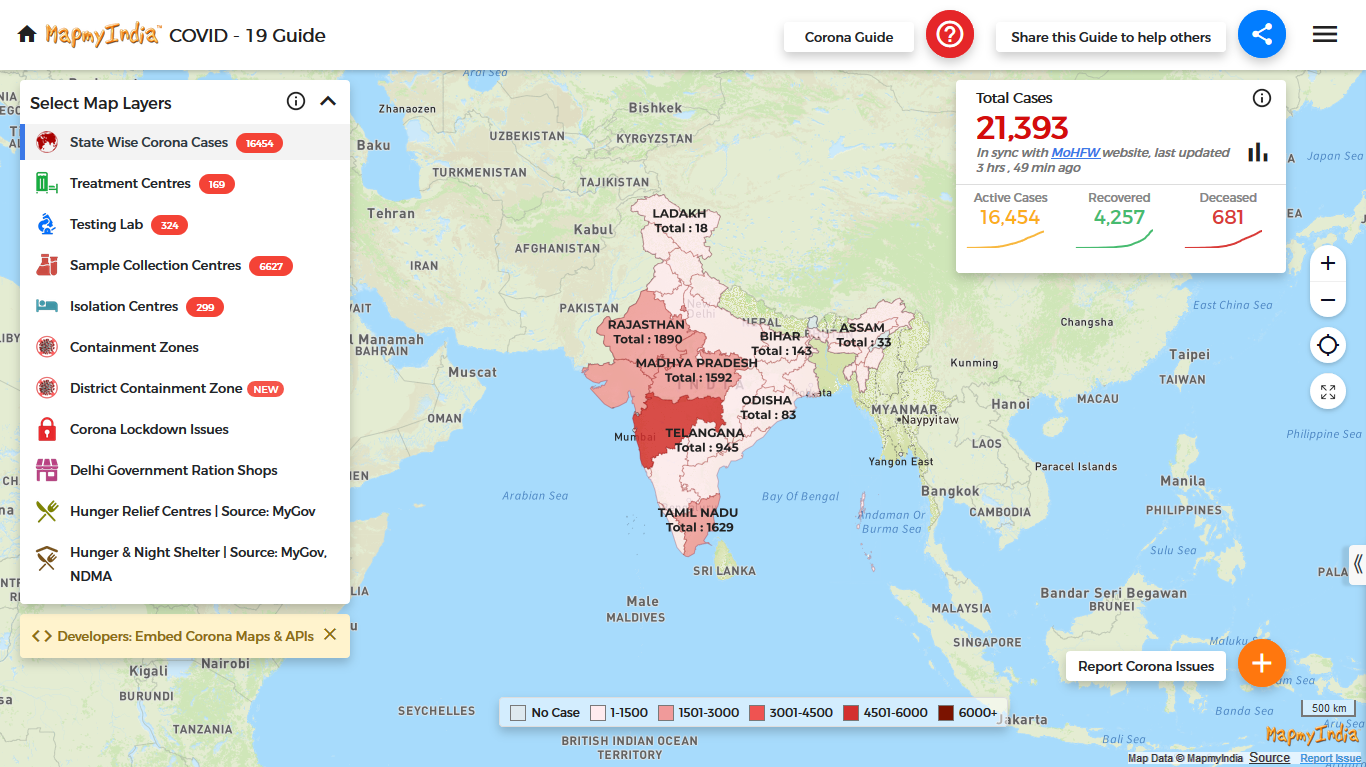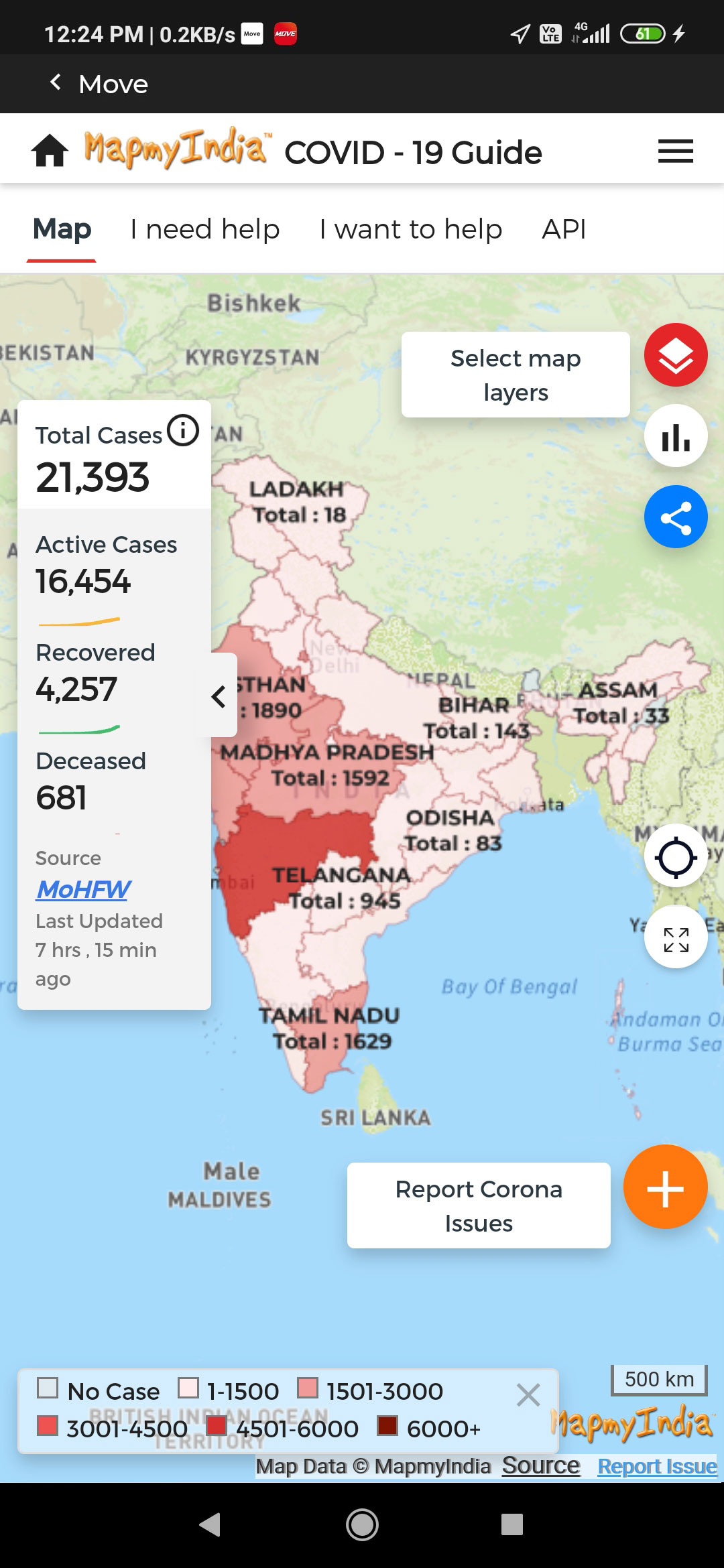 Corona Treatment Centres
Dashboard Image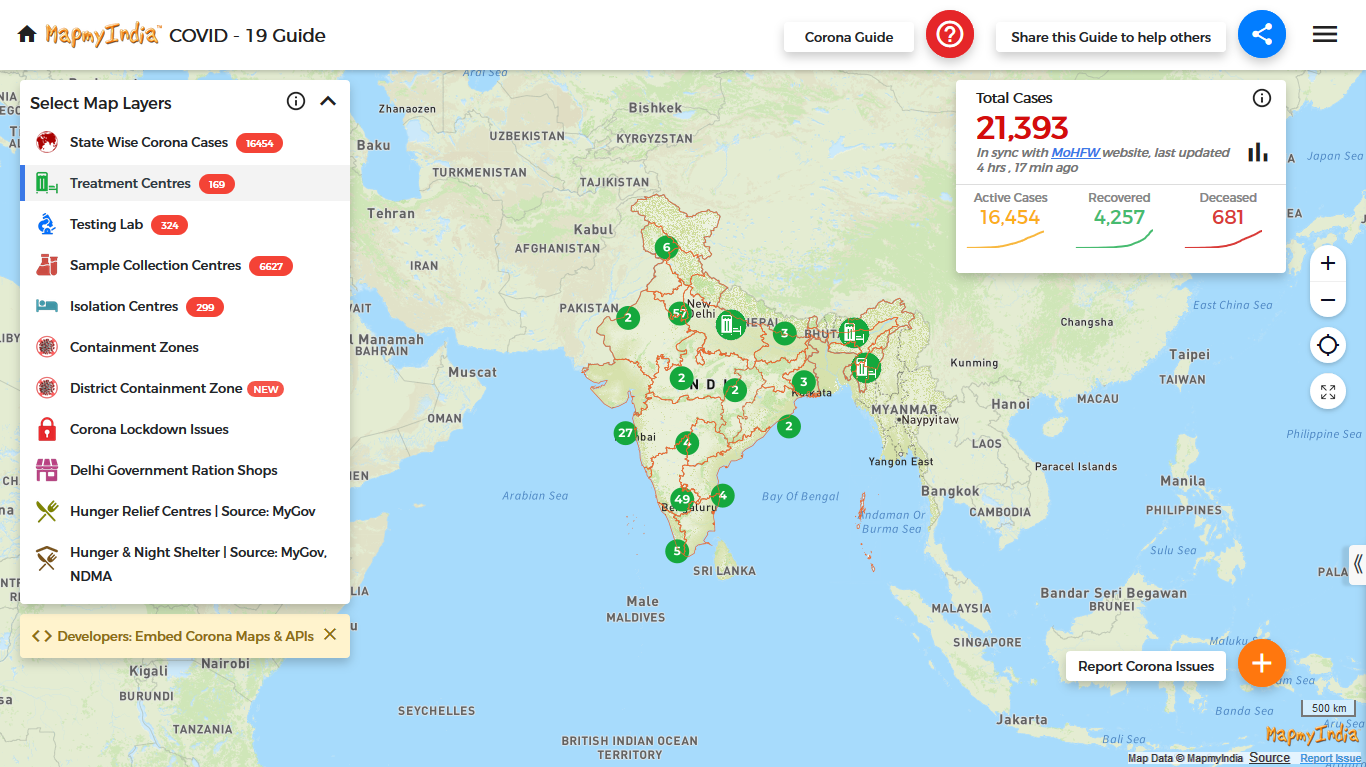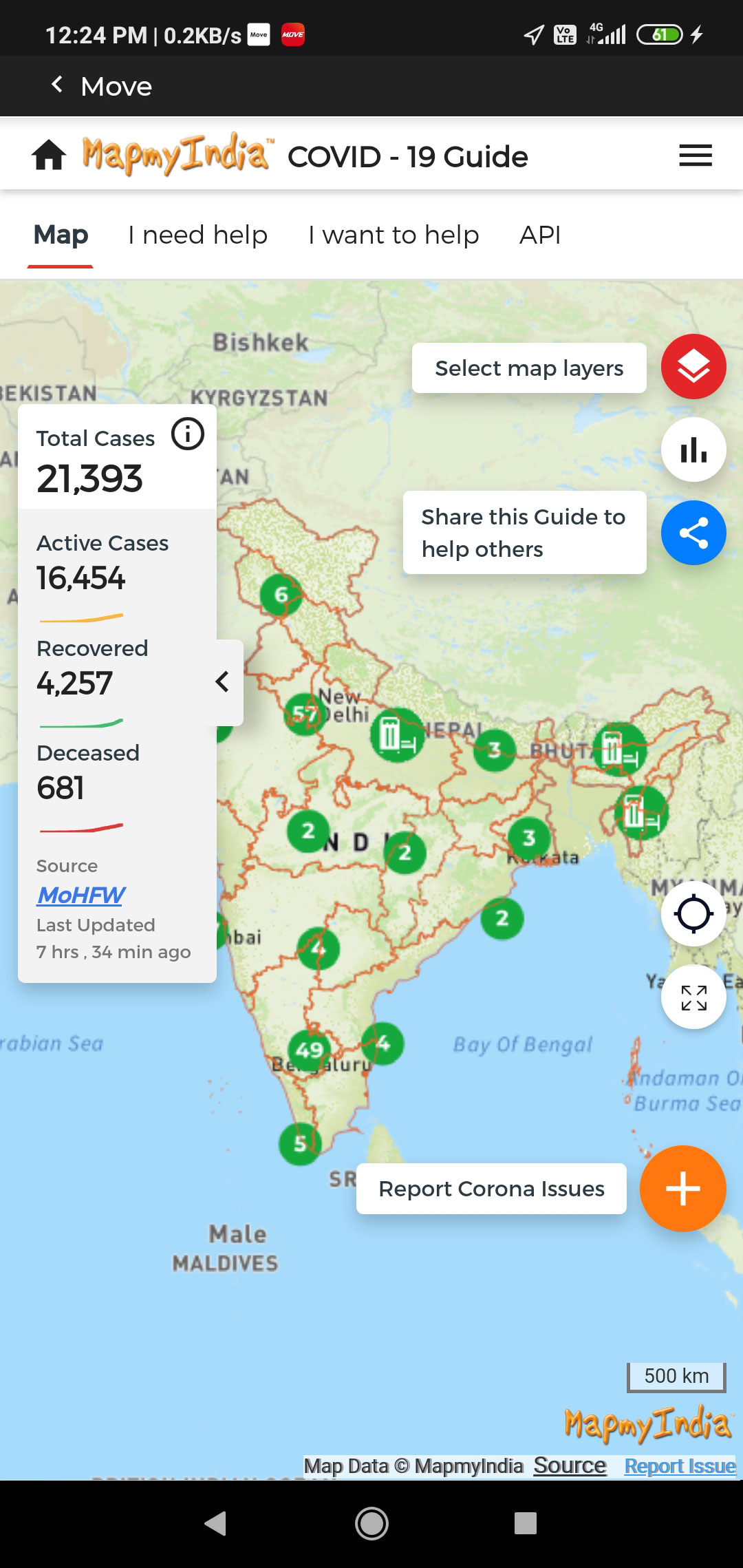 Corona Testing Labs
Dashboard Image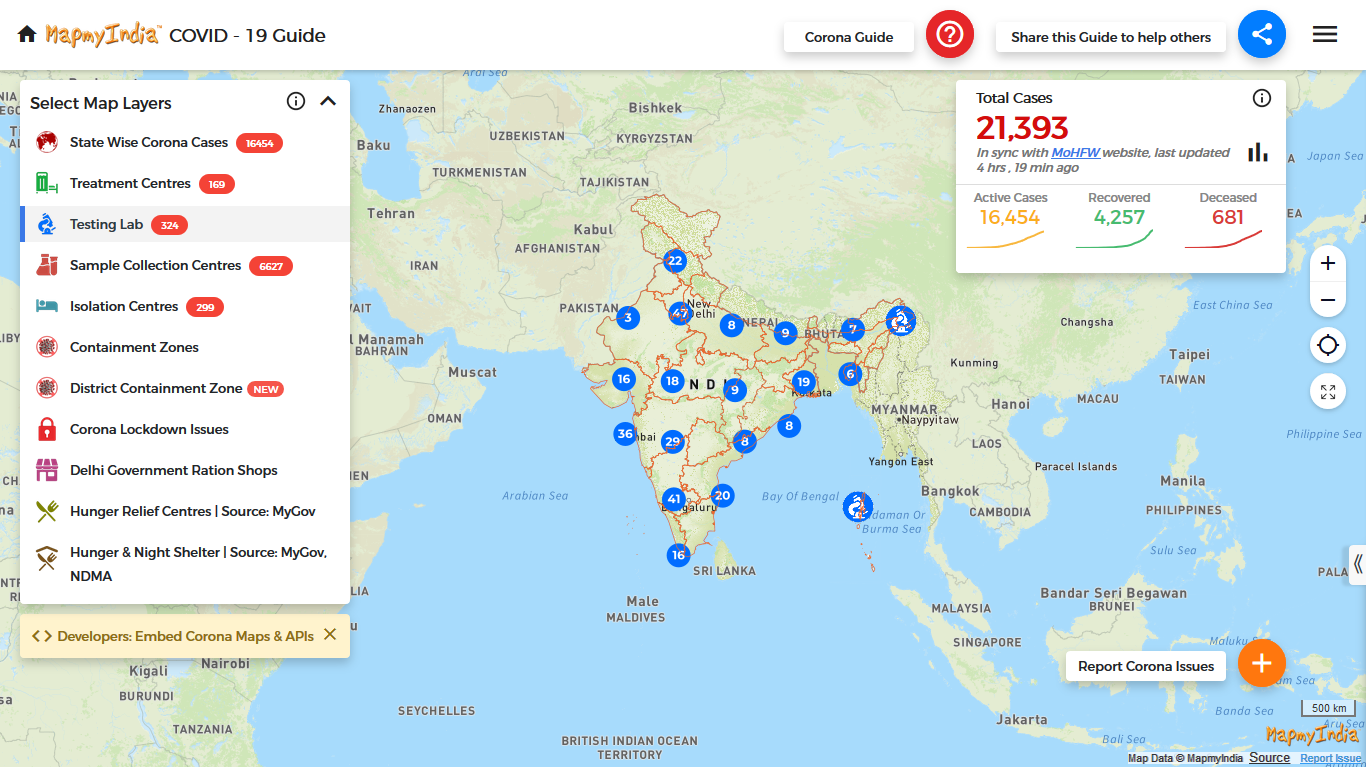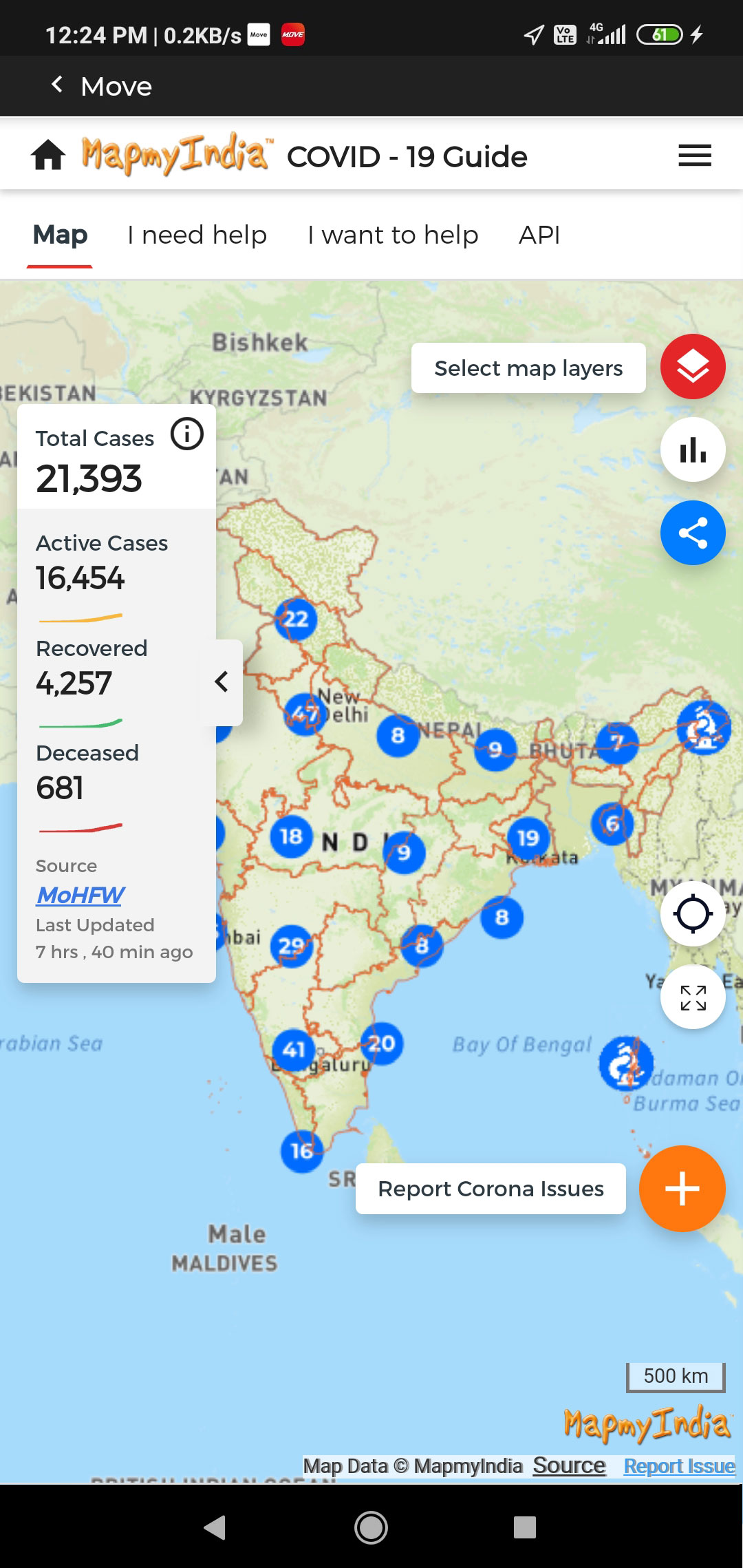 Corona Sample Collection Centres
Dashboard Image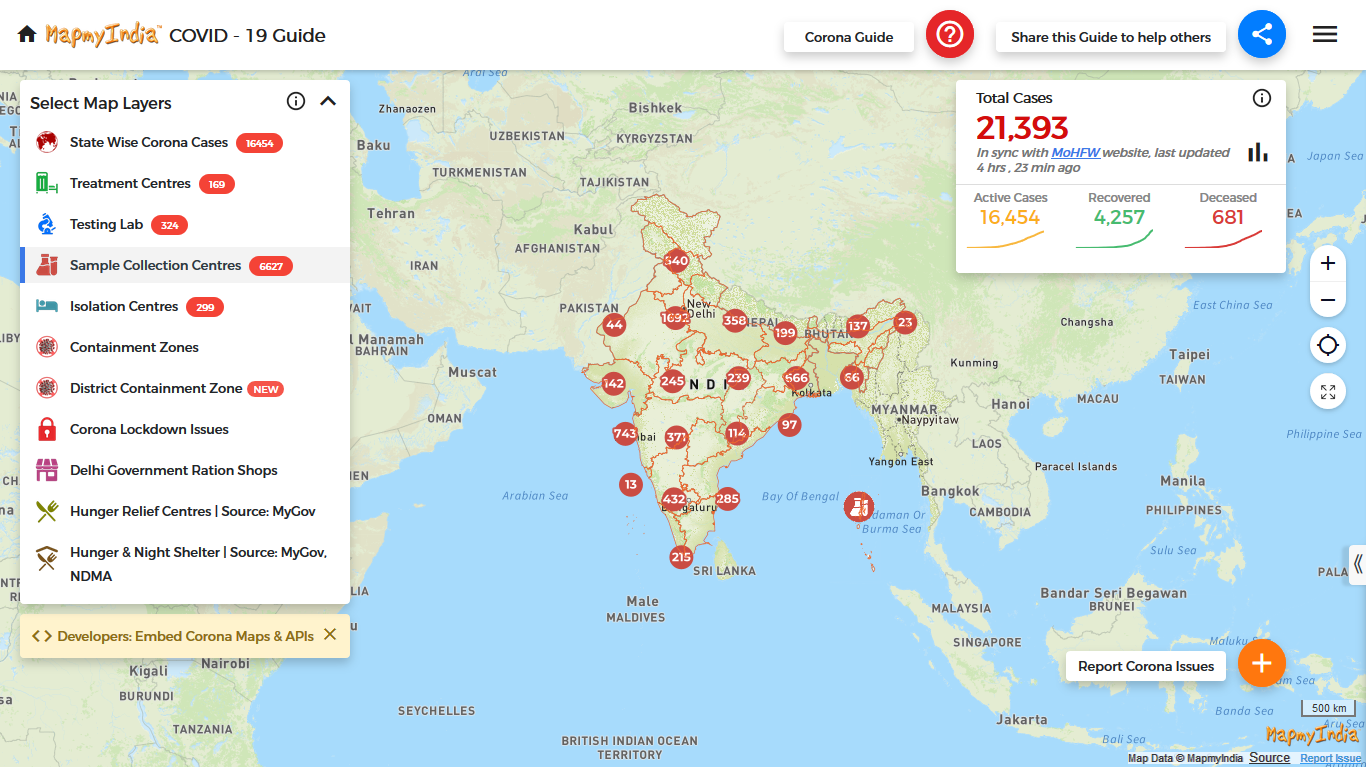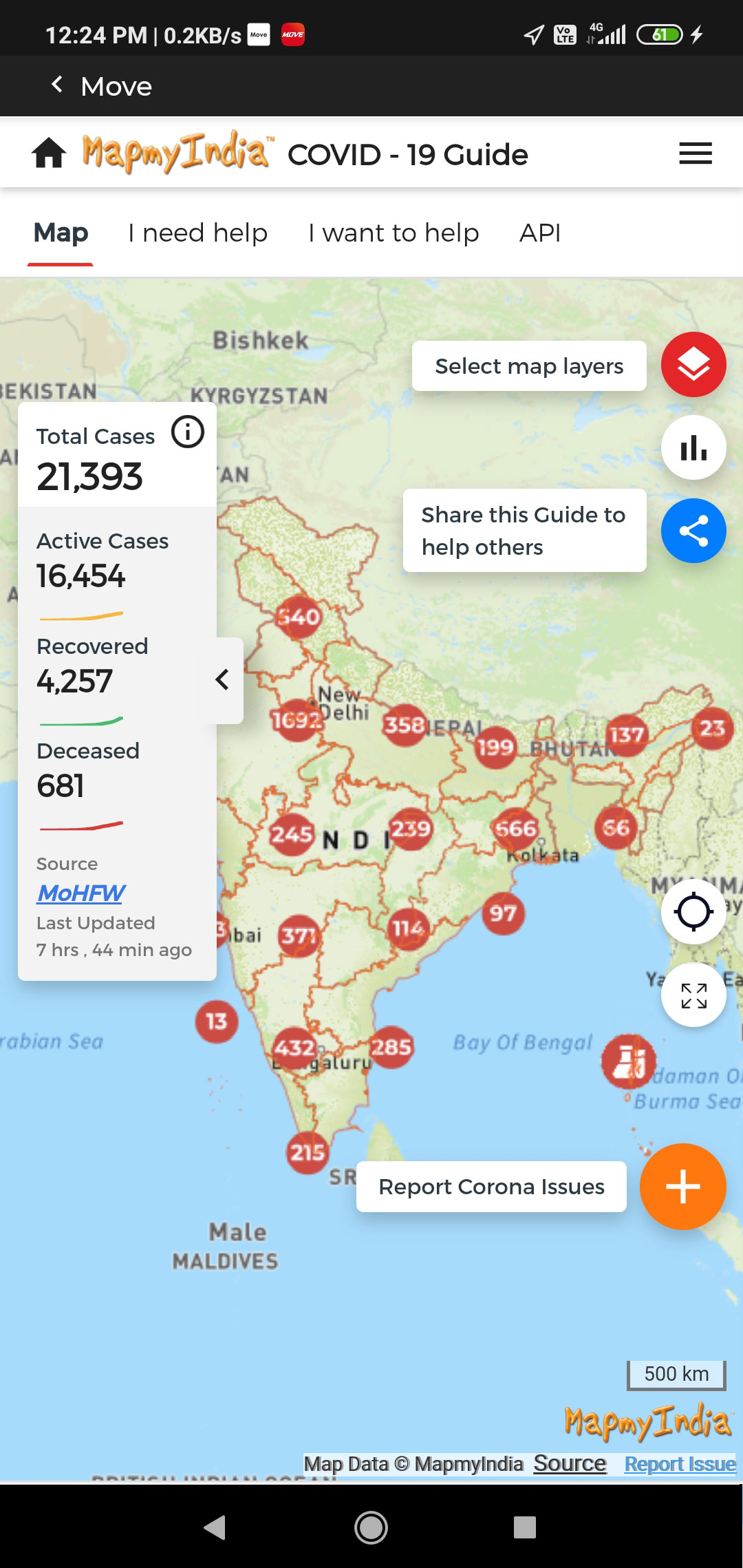 Corona Isolation Centres
Dashboard Image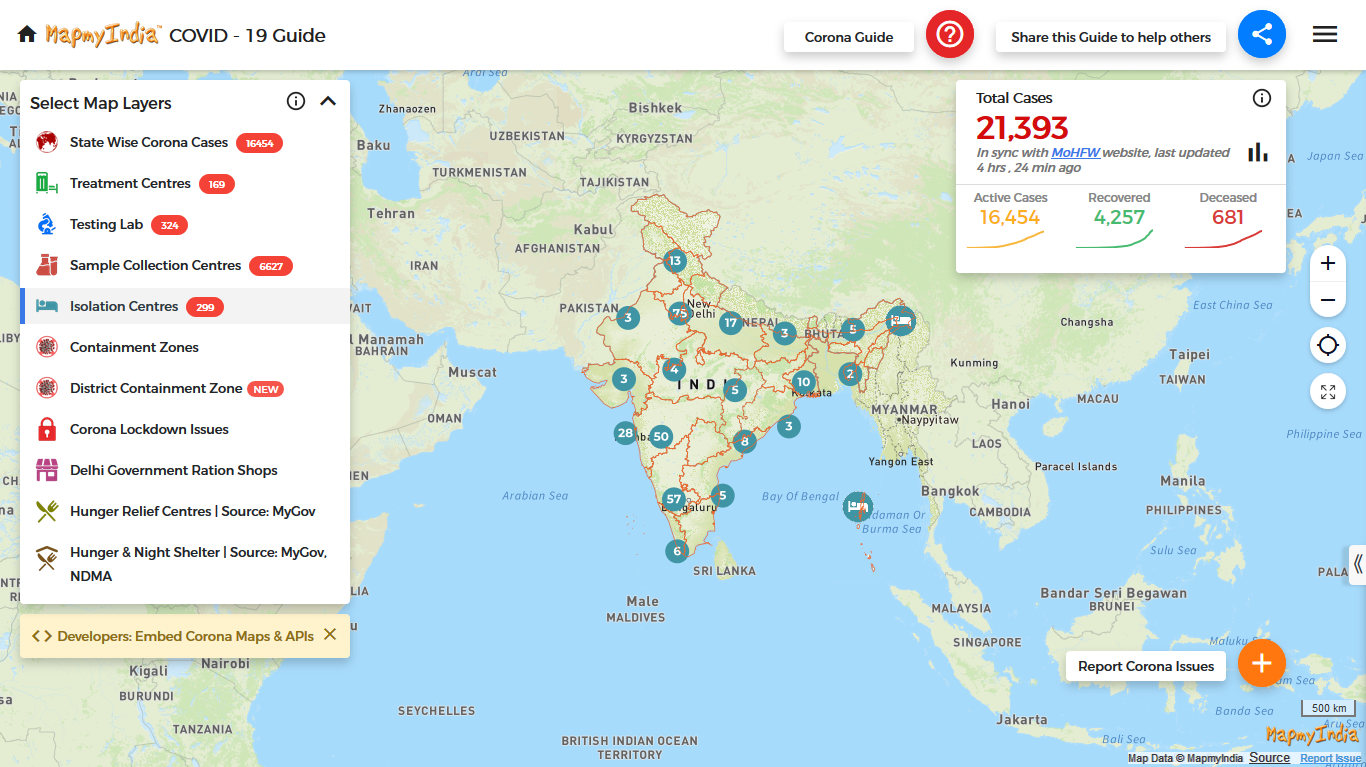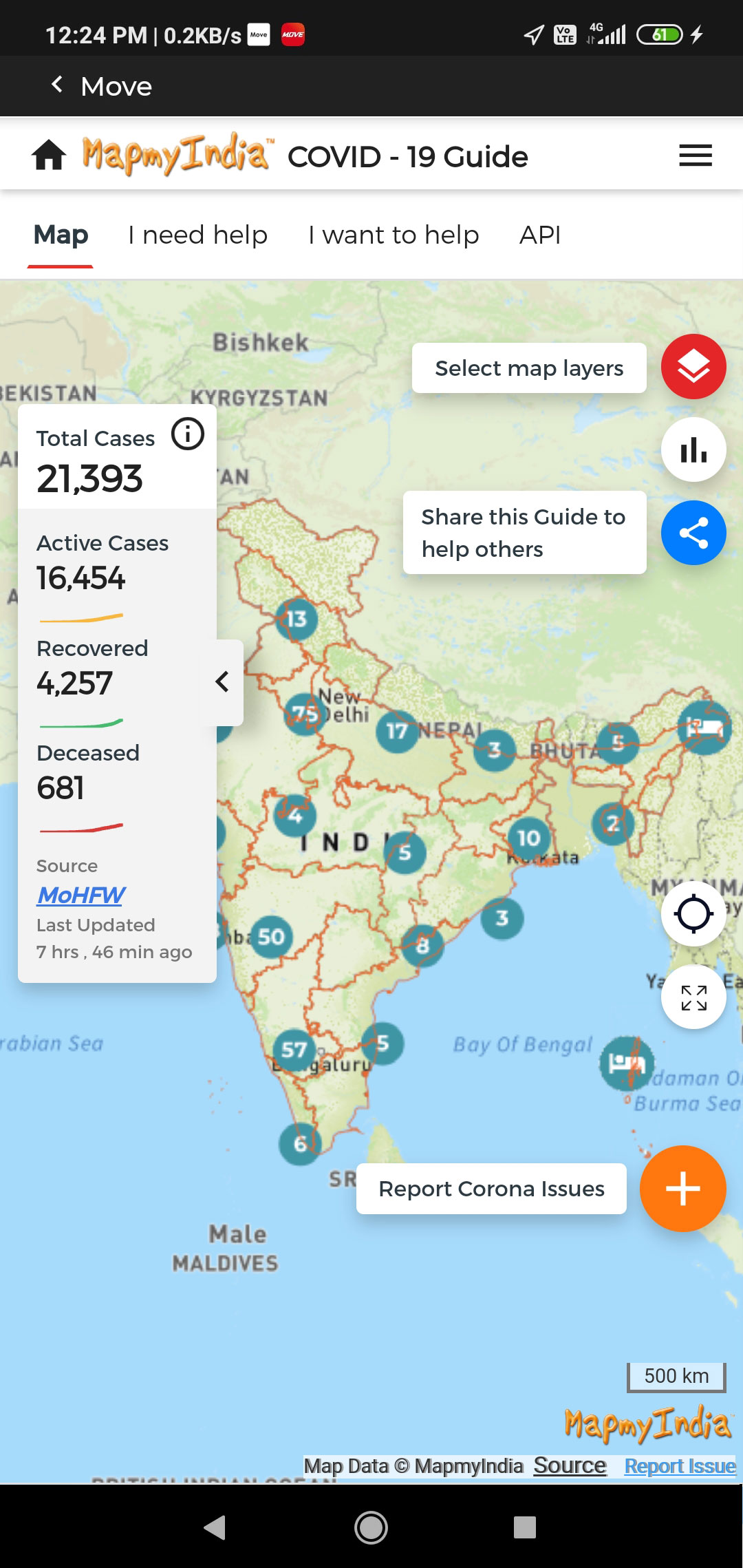 Relief Camps for Migrant Workers | Source NDMA
Dashboard Image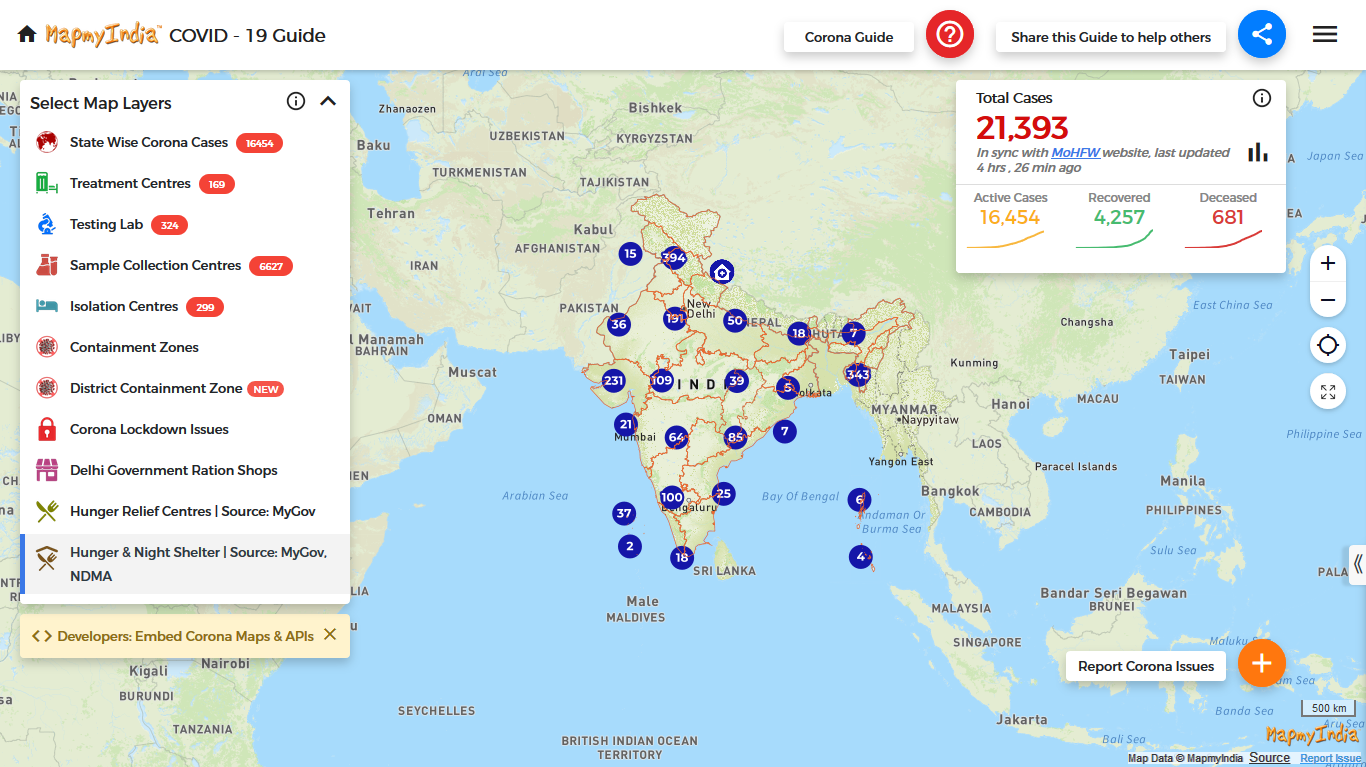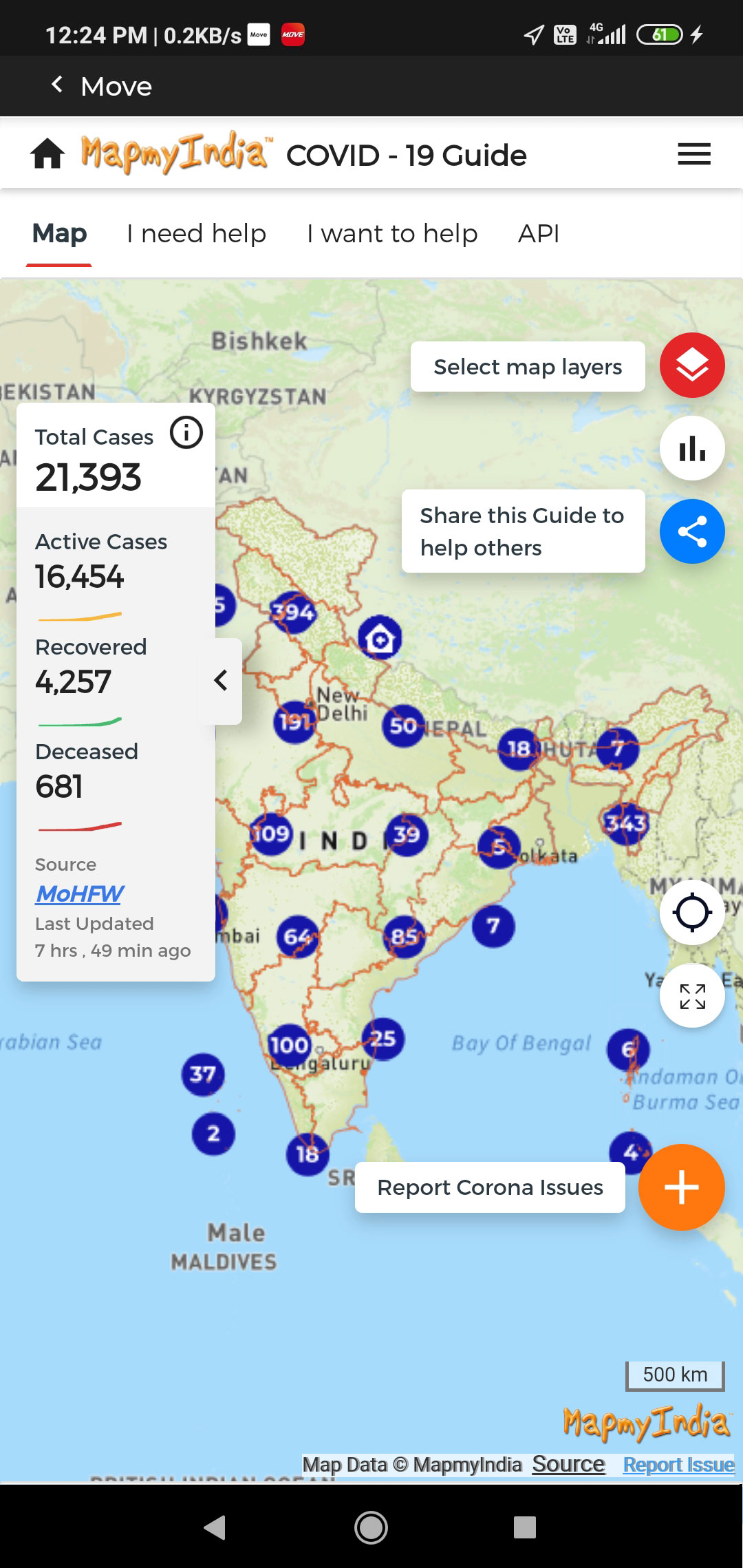 Delhi Government Ration Shops
Dashboard Image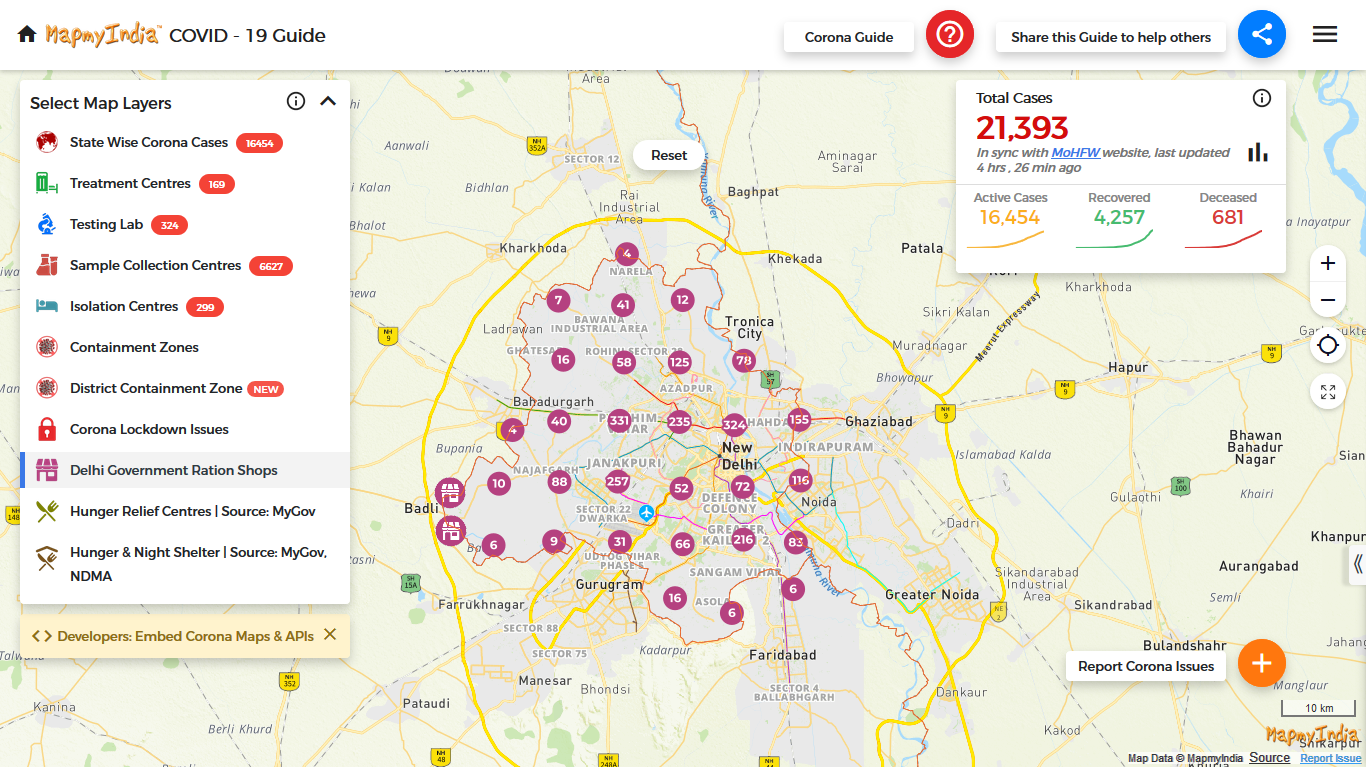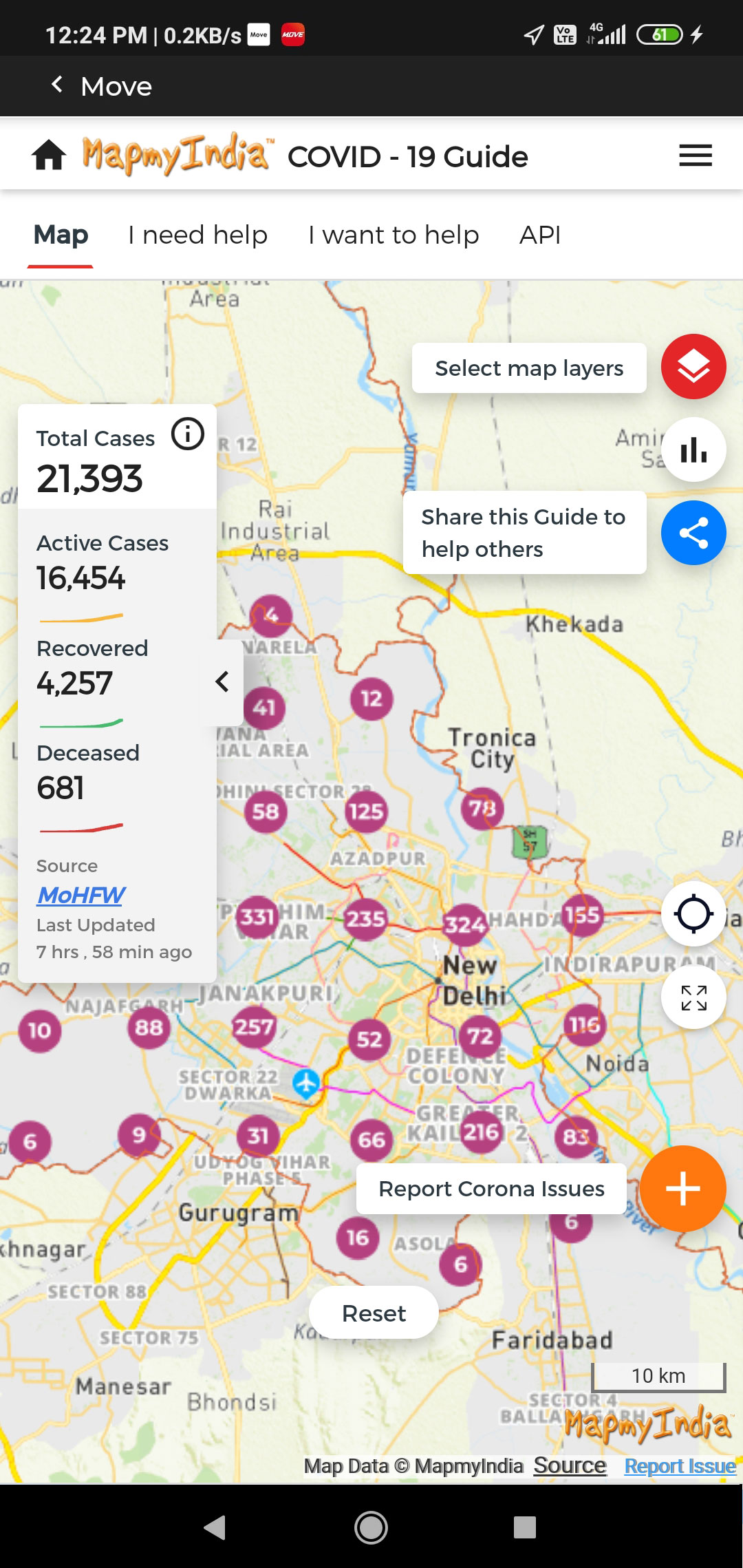 Containment Zones
Dashboard Image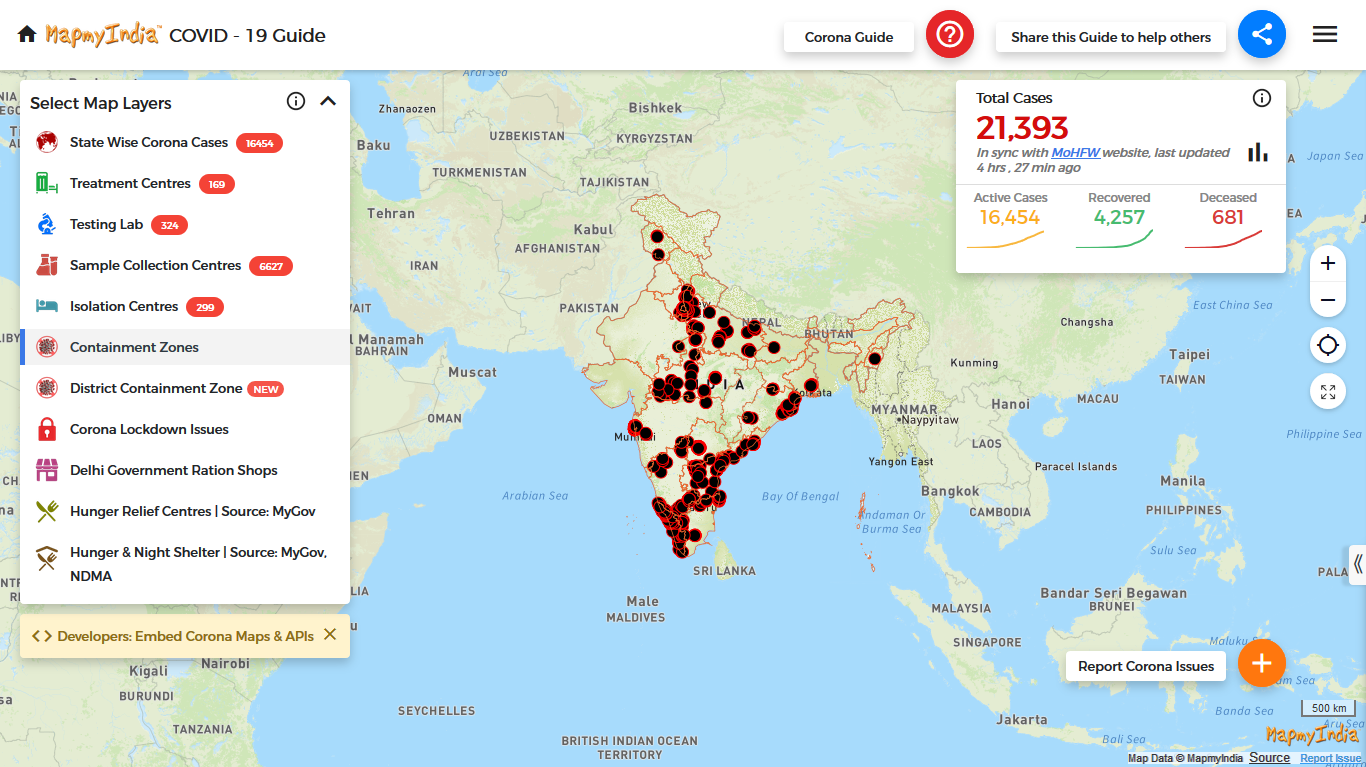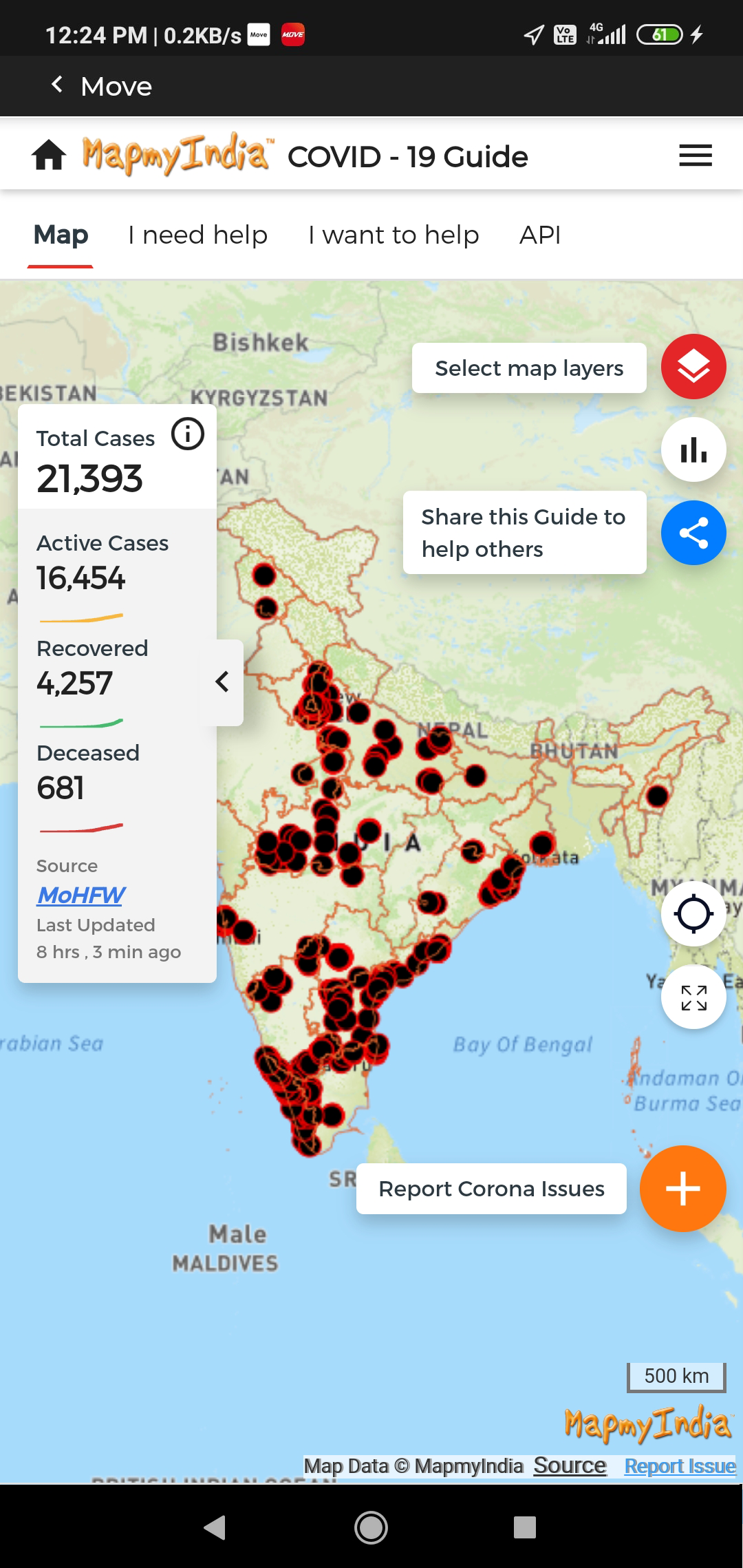 District Containment Zone
Dashboard Image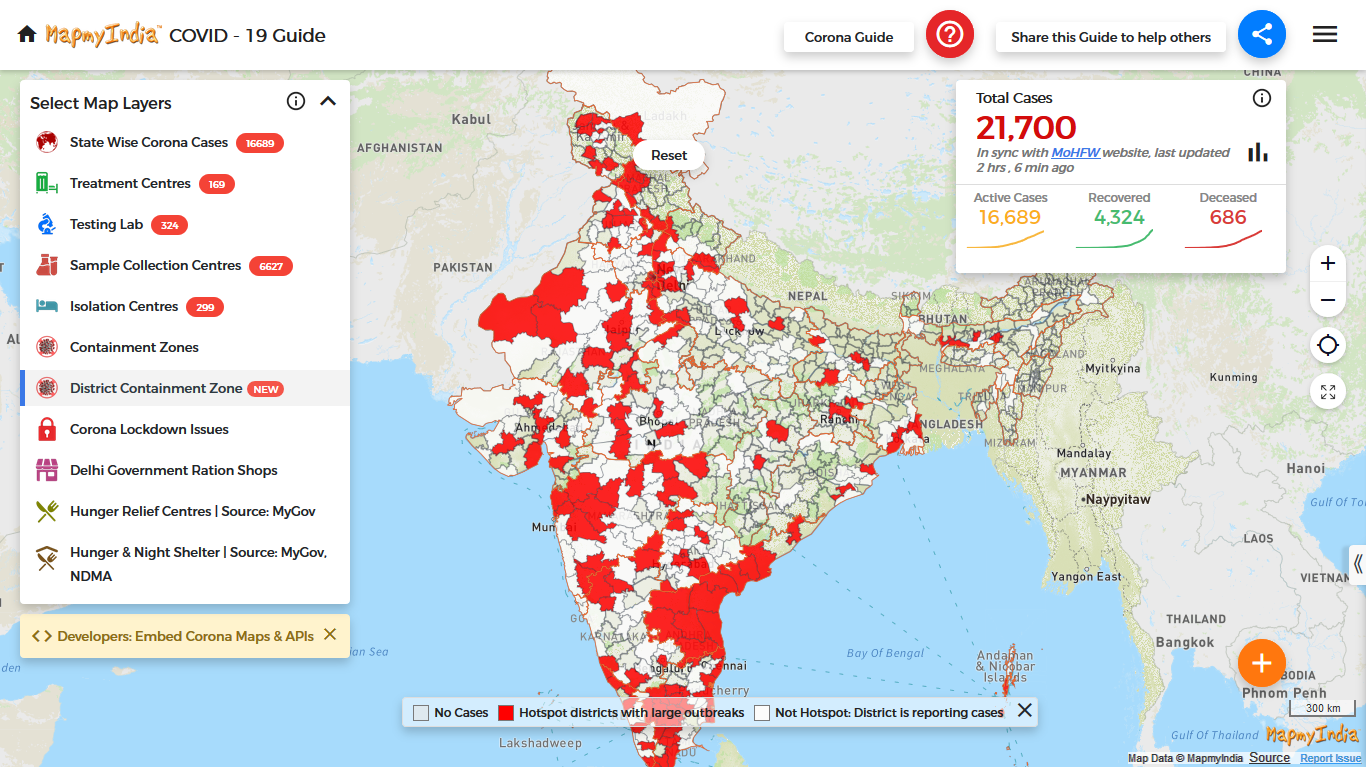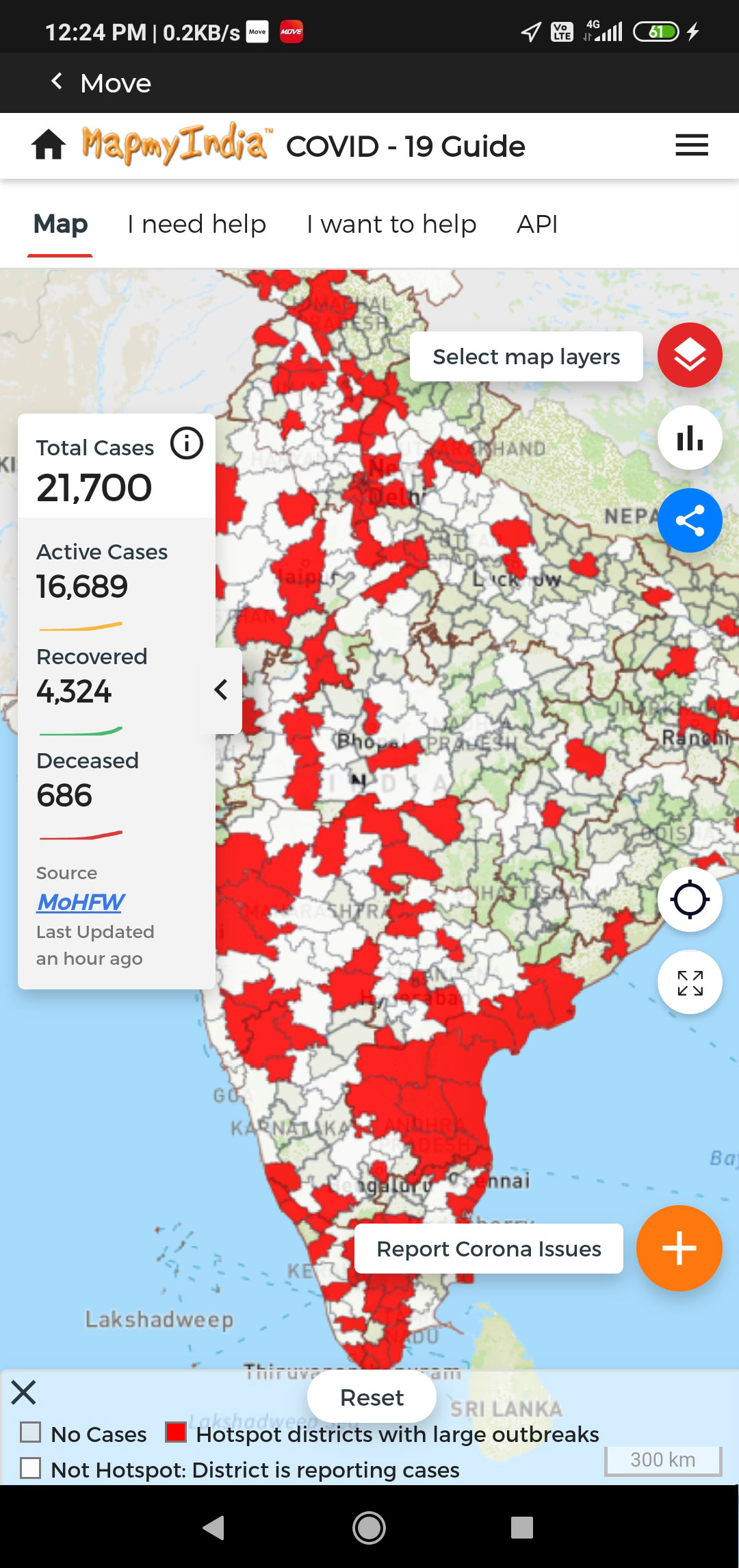 Food & Shelter Homes
Dashboard Image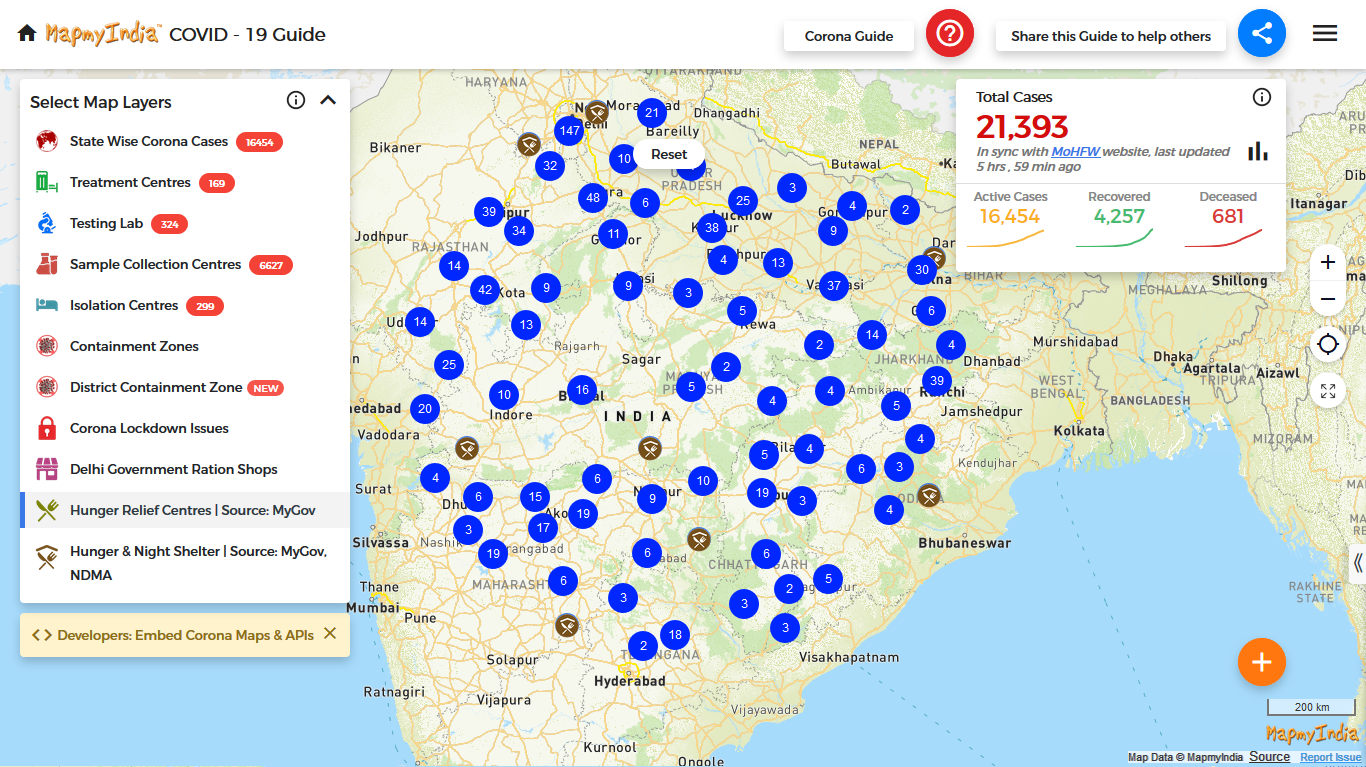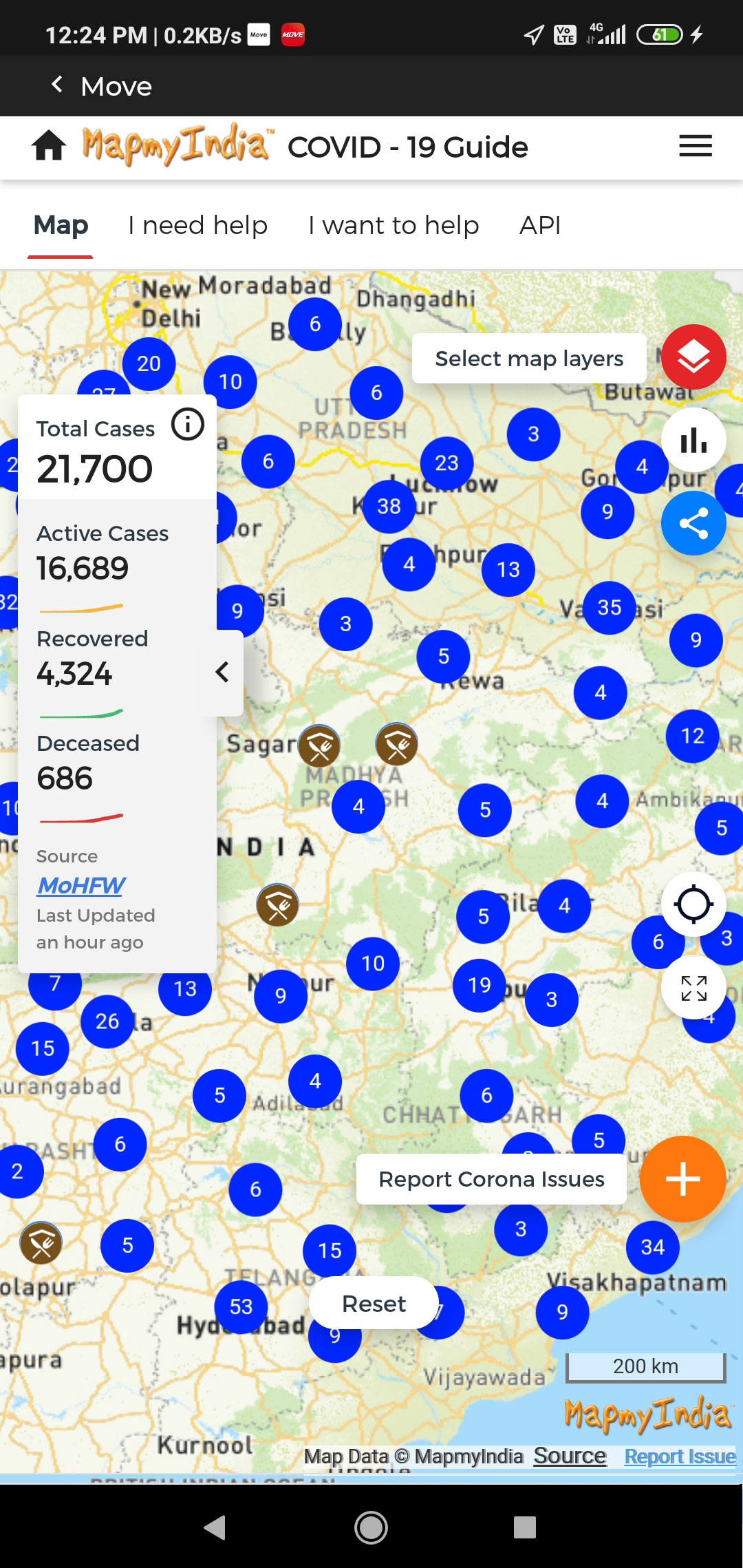 Hunger Relief Centres
Dashboard Image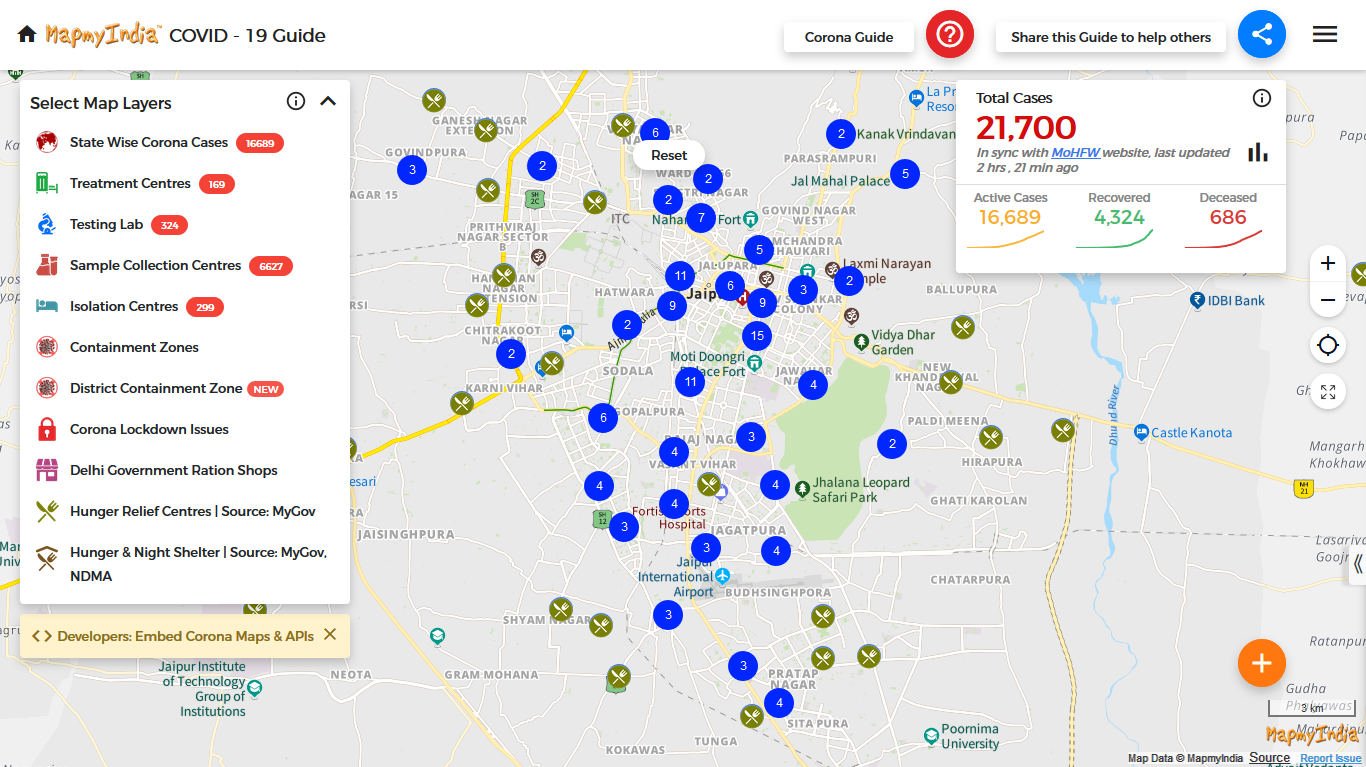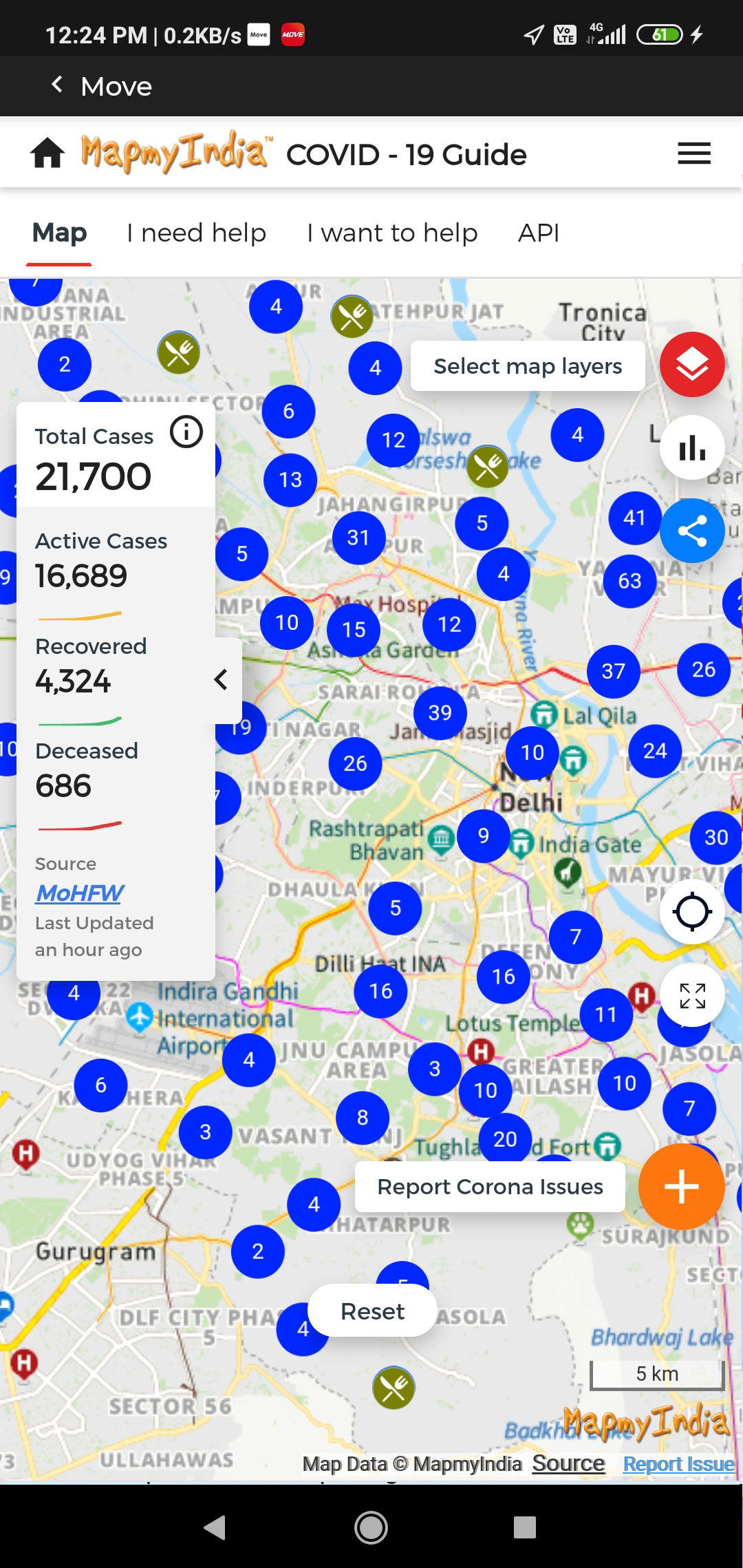 Corona Lockdown Issues
Dashboard Image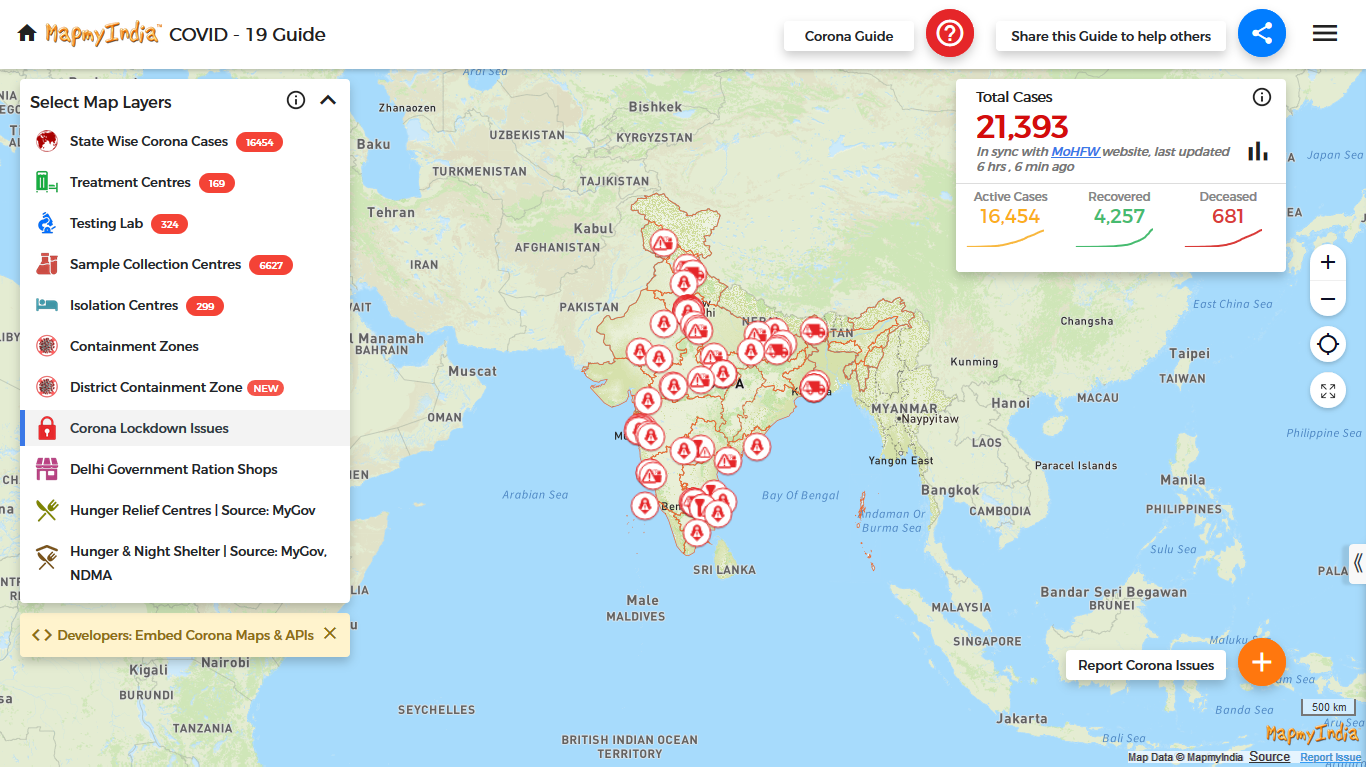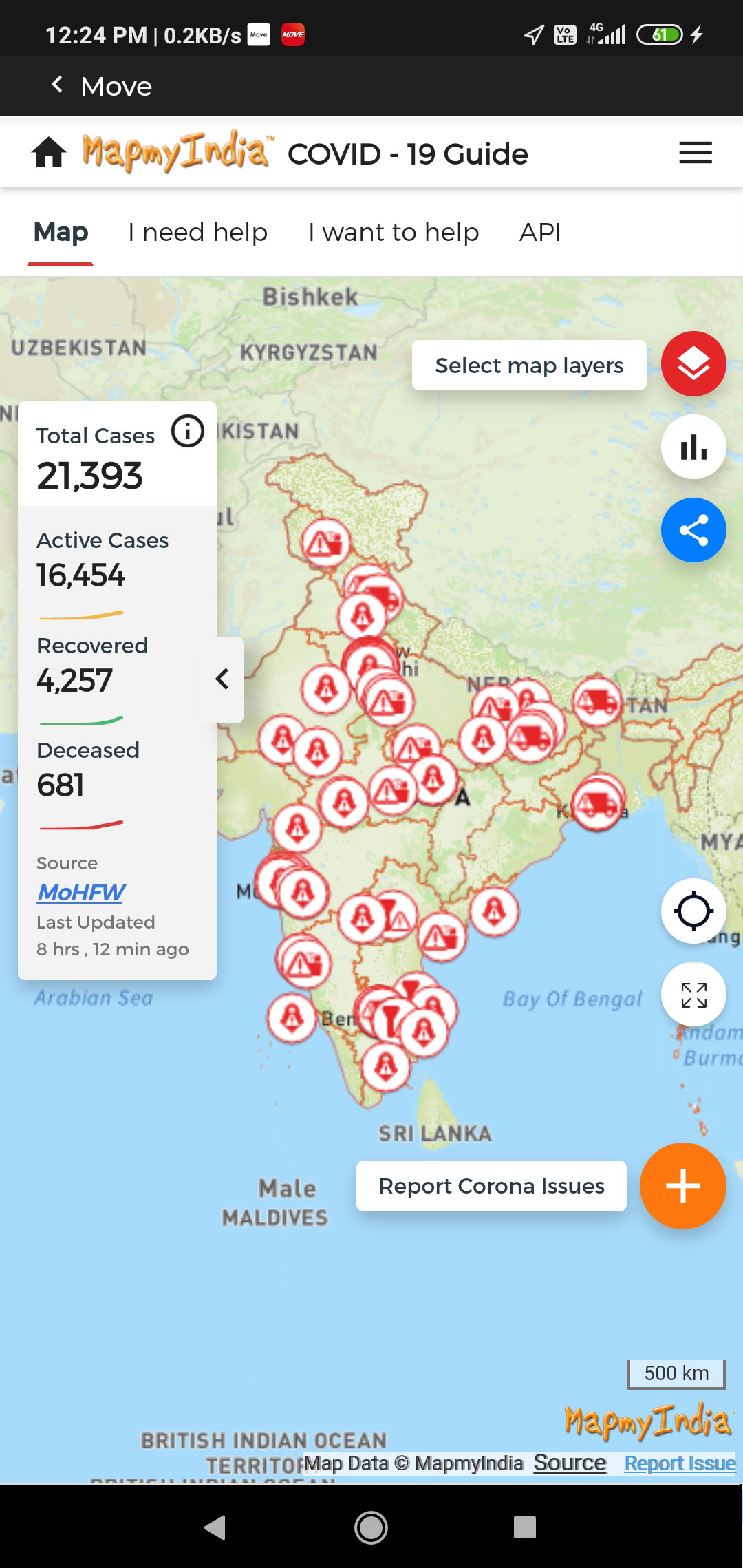 Coronavirus in India: Graphical Representation
Dashboard Image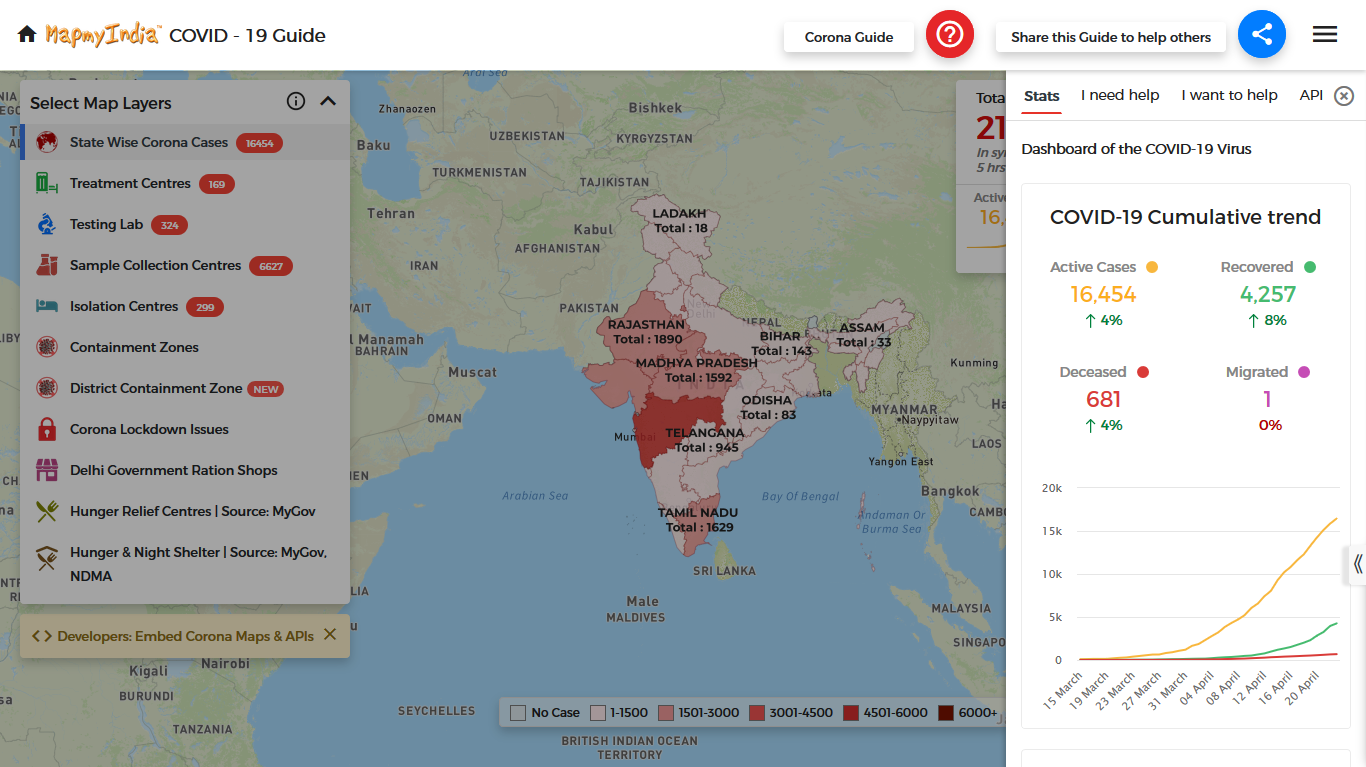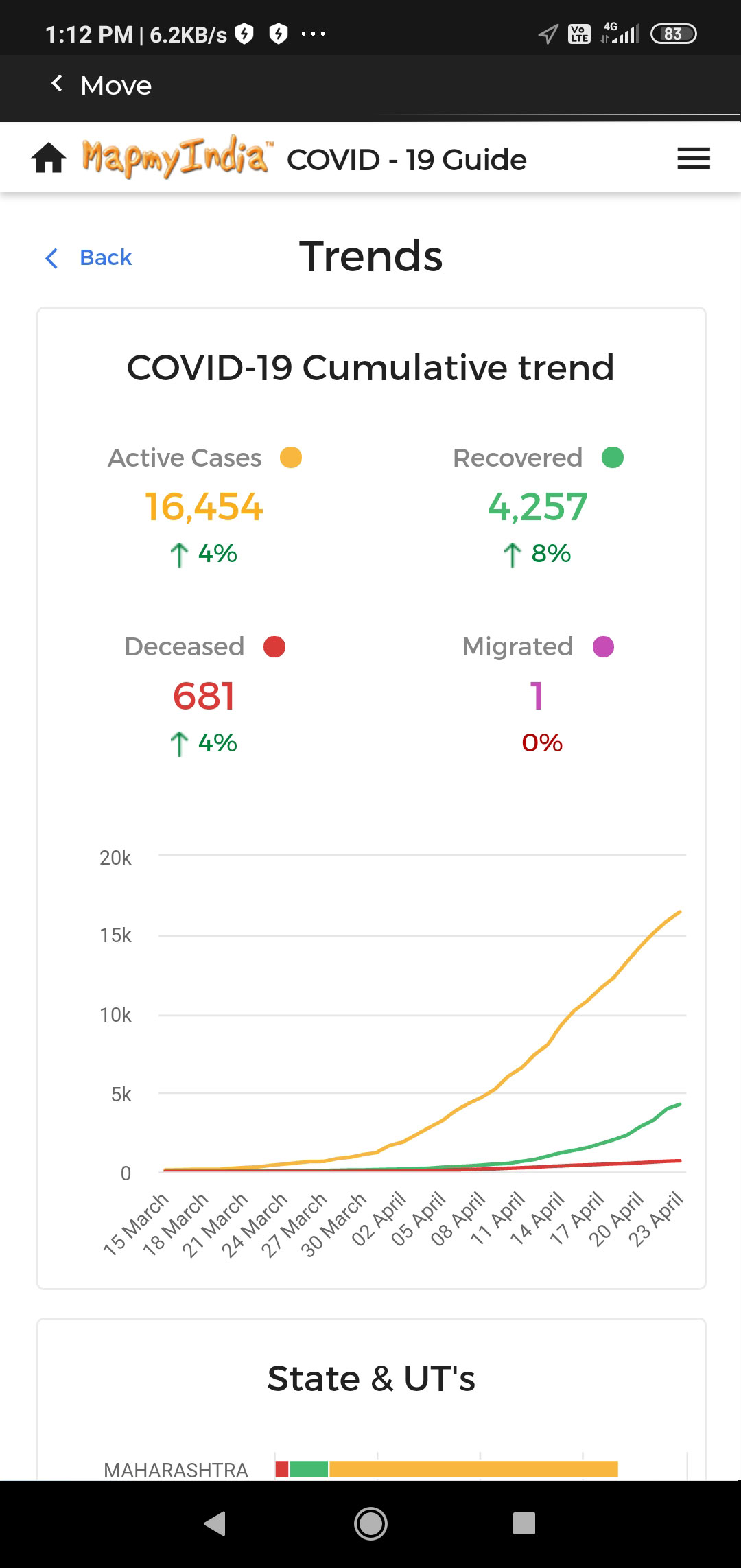 Custom View: now with Lat/Long and Zoom Level
All our dashboard URLs now accept values to be passed in two parameters - Lat/Long and Zoom Level.
Now, pass these two parameters in your calls to open custom views of the dashboards at a predefined location (lat/long) and zoom level of your choice.
Dashboard Image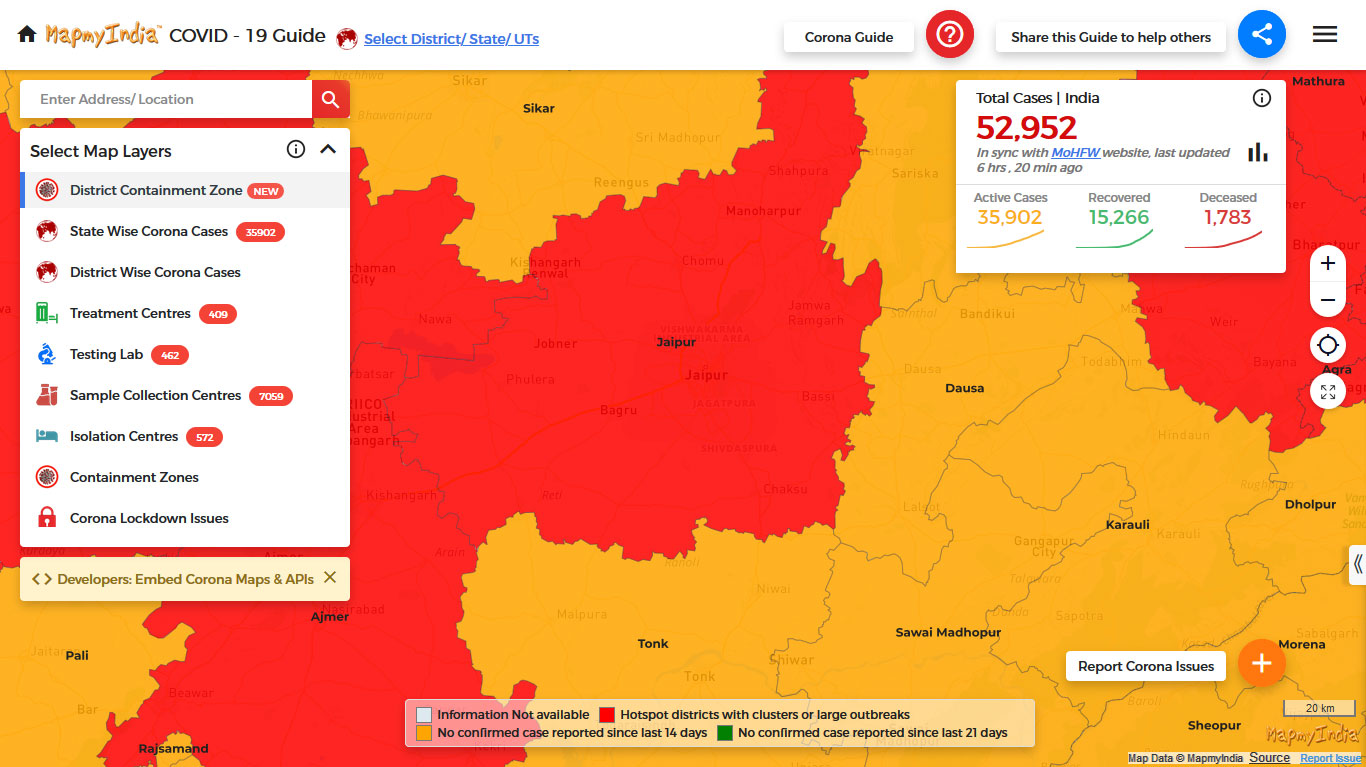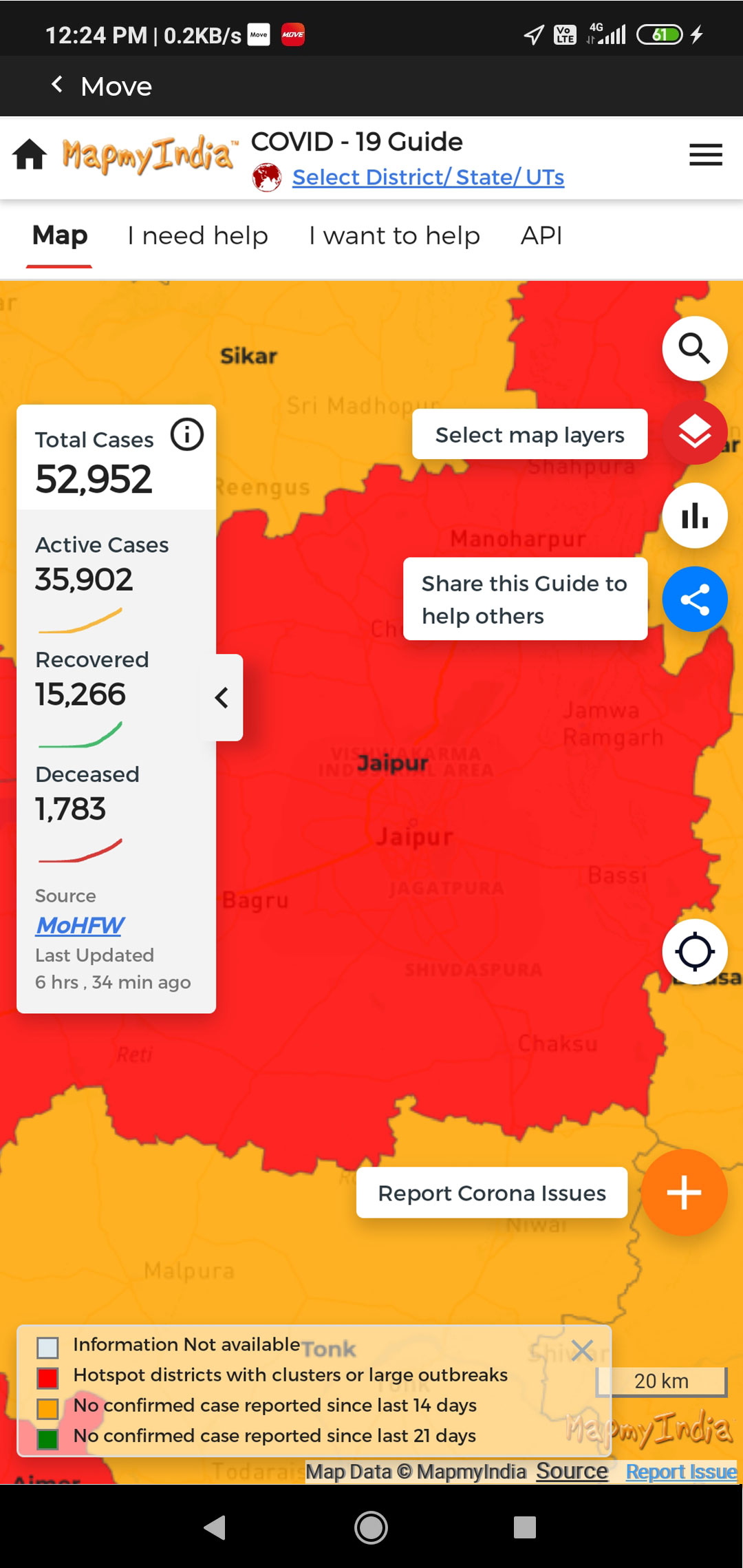 Filter Layers according to States / Districts / UTs
The new filter controls allow each Covid-19 layer available on MapmyIndia dashboard to be filtered to a more granular level till state/UT or district levels.
Dashboard Image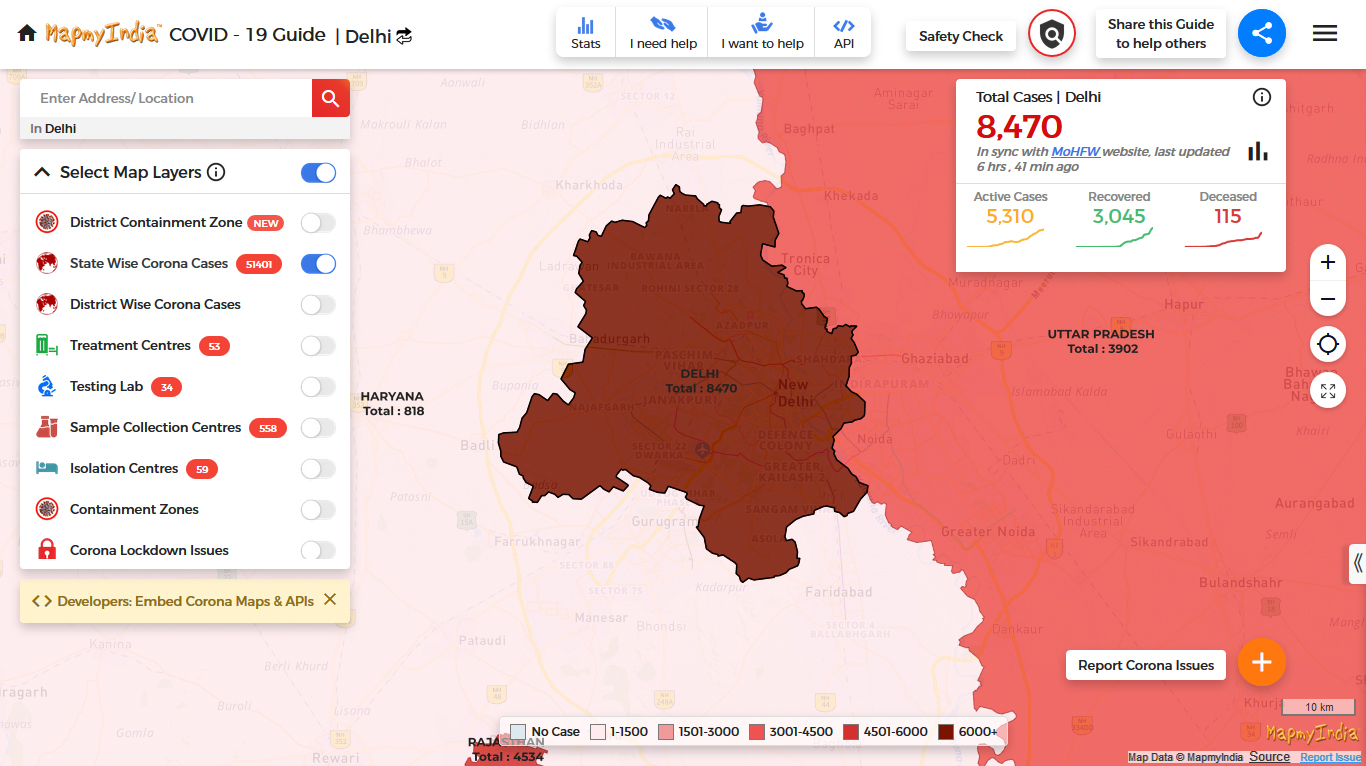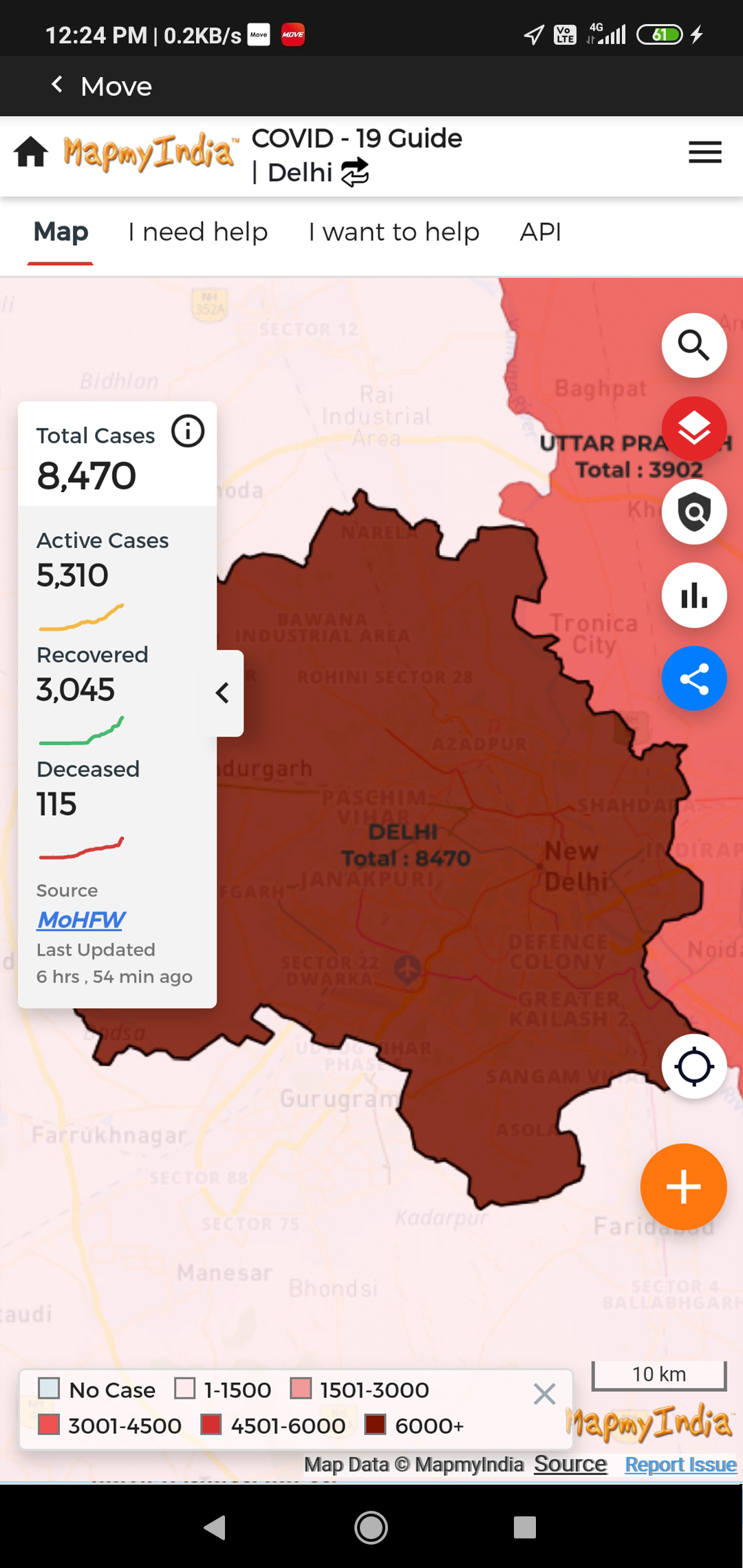 Safety Check
Find out how far you are from the nearest containment zone.
Dashboard Image
Input screen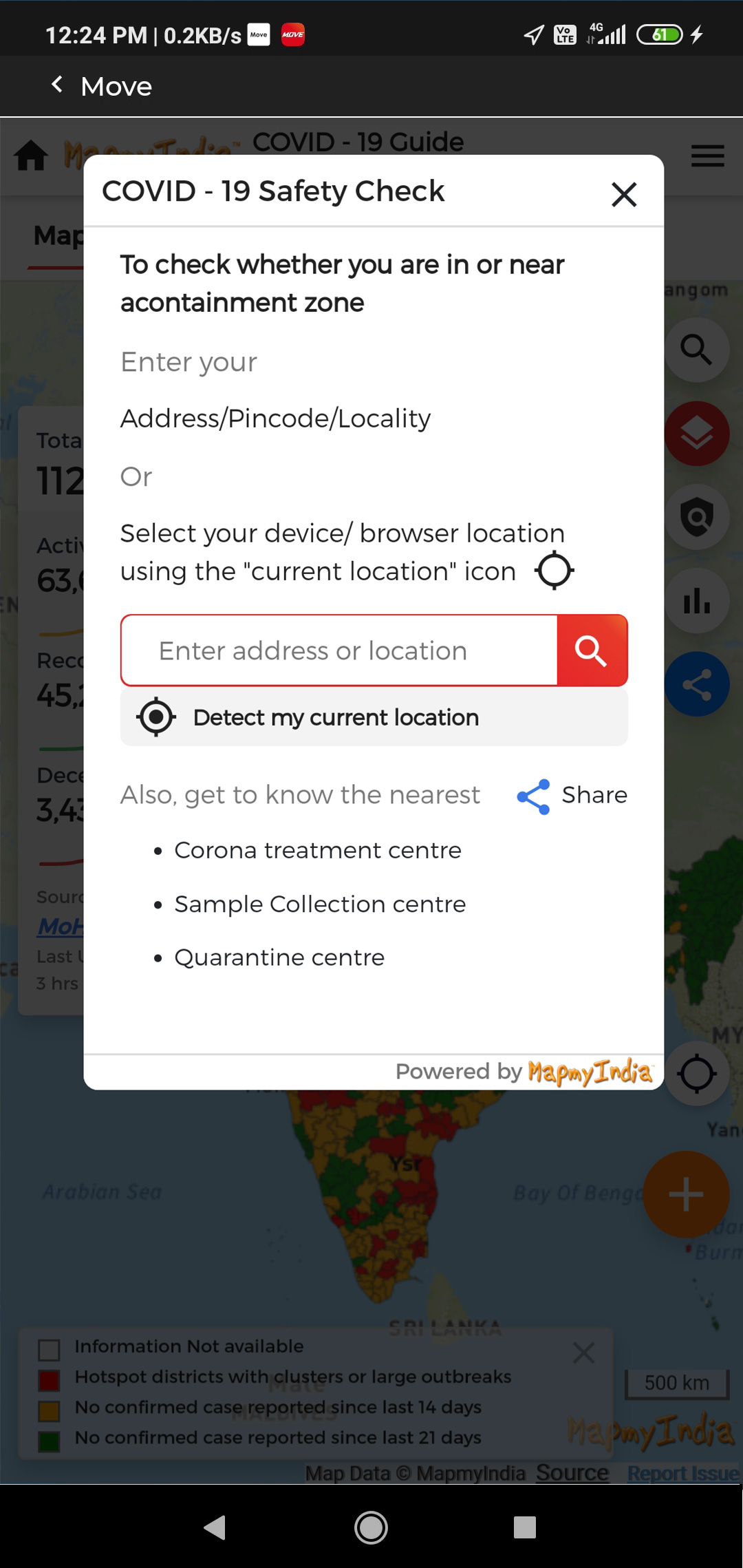 Output screen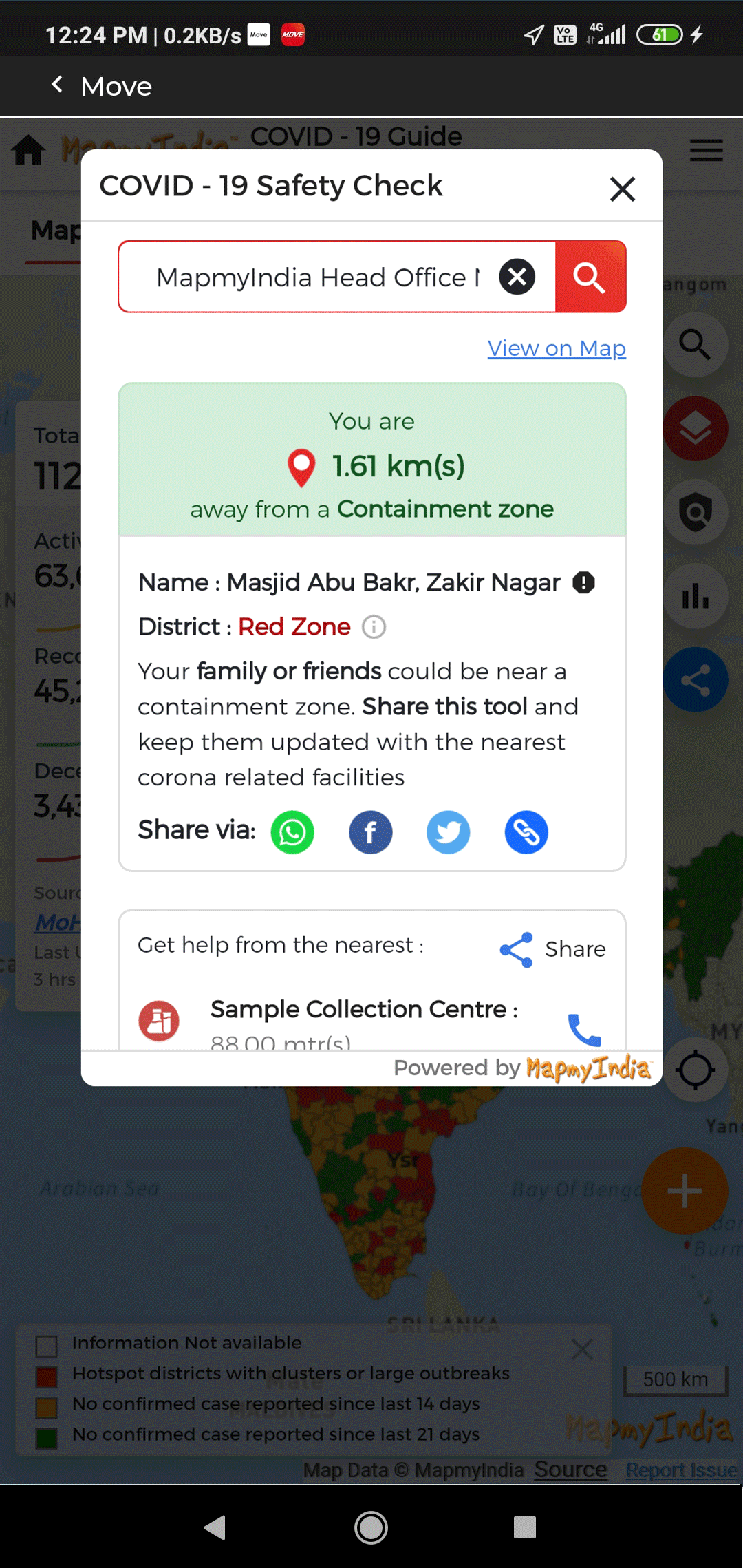 FAQs about Covid-19
Dashboard Image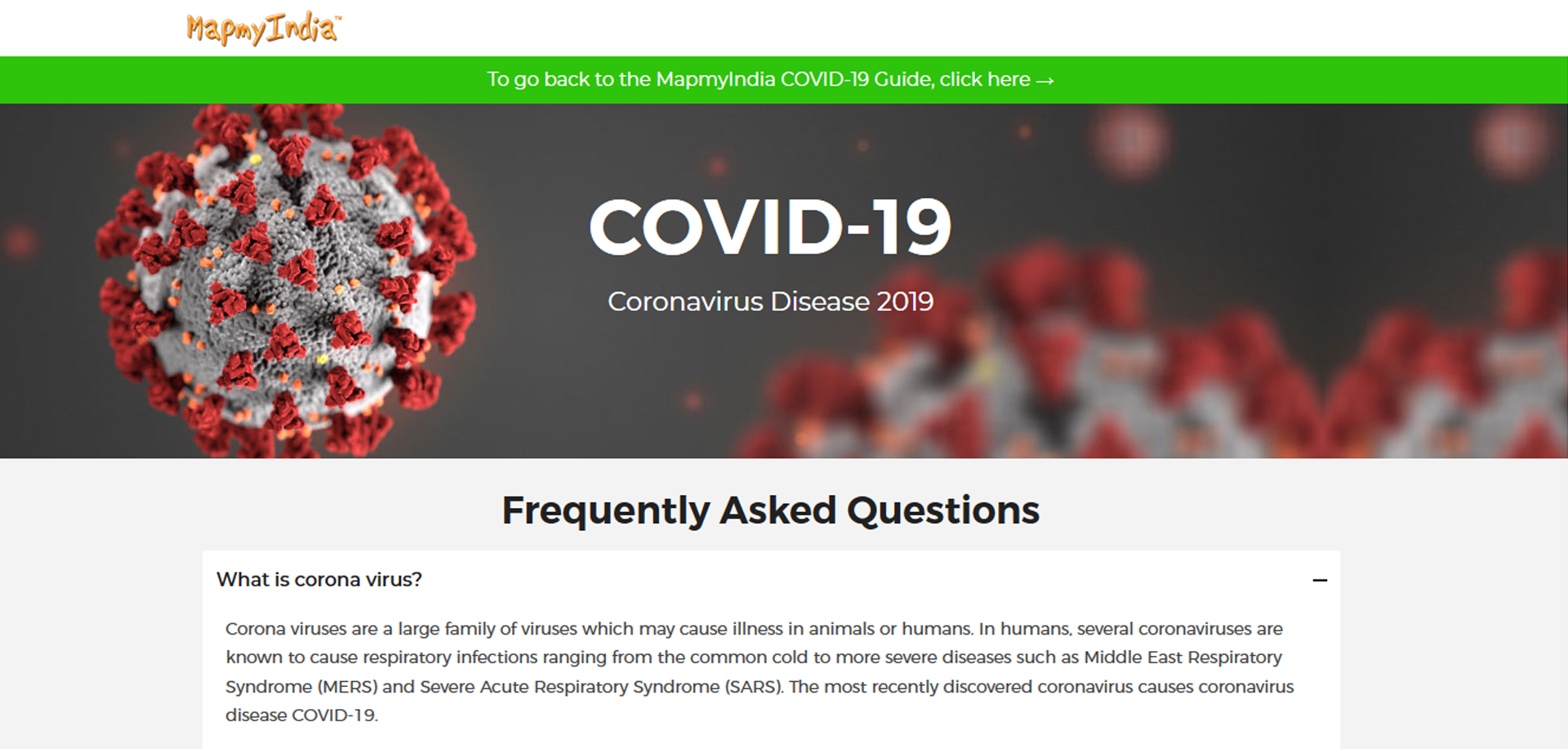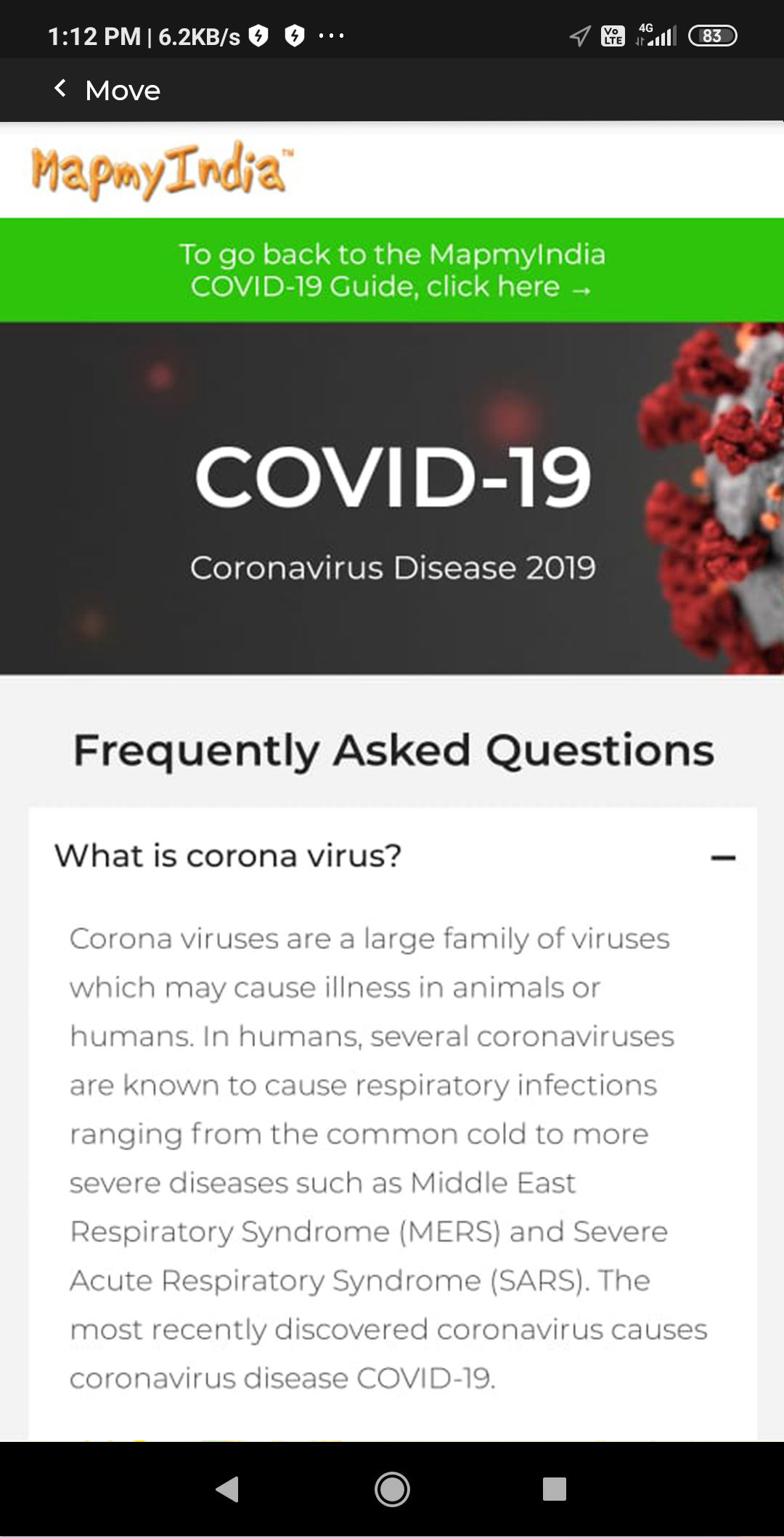 COVID Layer Plugin (Web SDK)
This plug-in allows one to render corona layers, being offered to customers as JS based plugin to overlay on top of MapmyIndia Raster Maps for Web. The plugin is an integral part of our Maps SDK for Web and the base maps will always be MapmyIndia's if this plugin is used.

Dashboard Image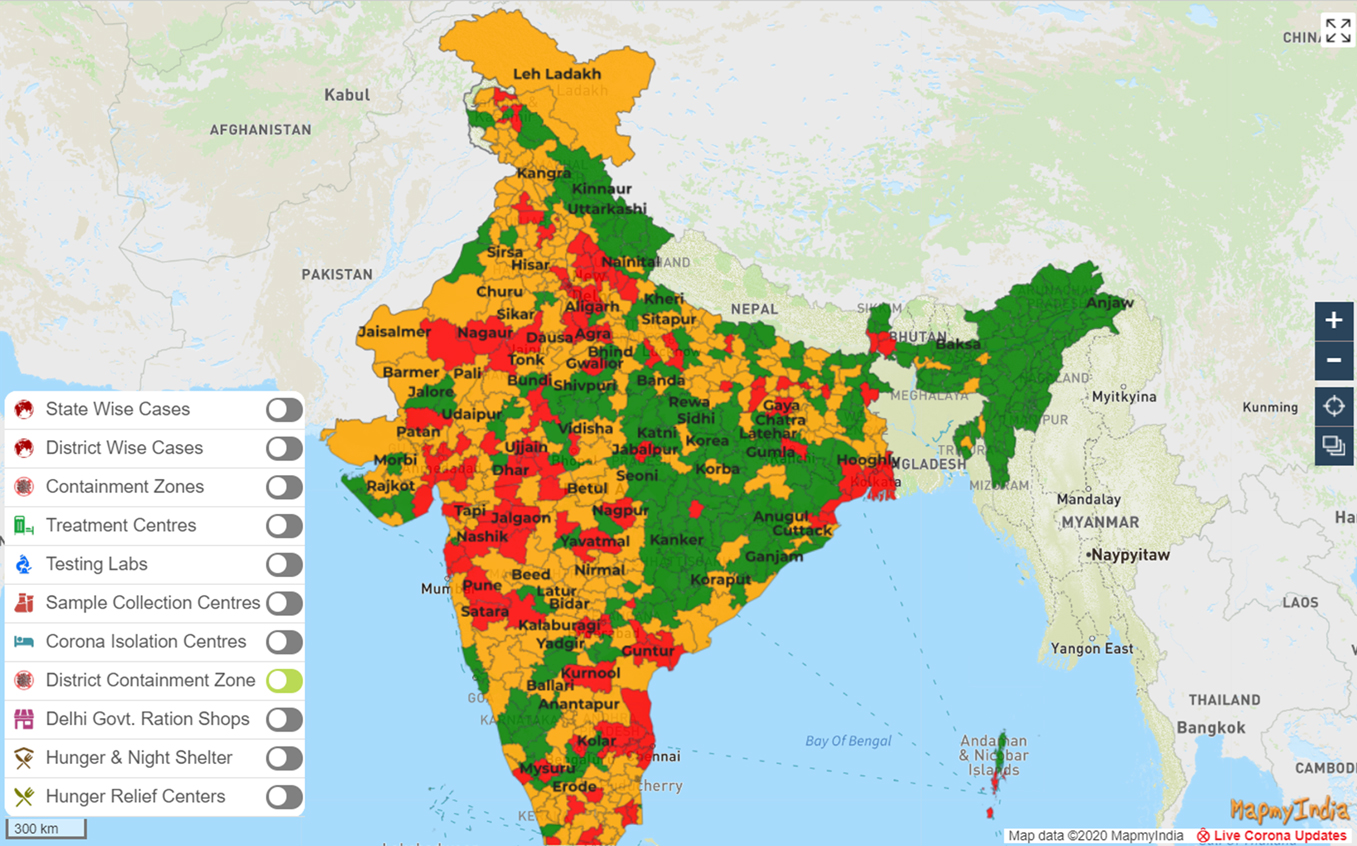 COVID Safety Plugin (Mobile SDK)
MapmyIndia Safety Plugin will alert when a user is in or near to a containment zone. If an app, with MapmyIndia Safety plugin integrated, is running on a phone, MapmyIndia Safety plugin will push a local notification when the user goes in or near to the containment zone, which can be seen from the notification panel.
Dashboard Image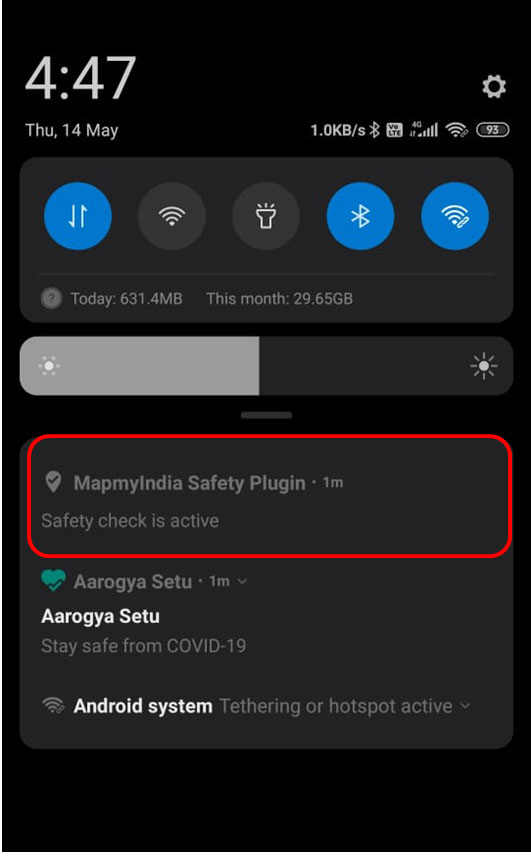 COVID Safety Alert (web SDK)
MapmyIndia Safety Alert as a JS plugin for use with our Web SDK.
Dashboard Image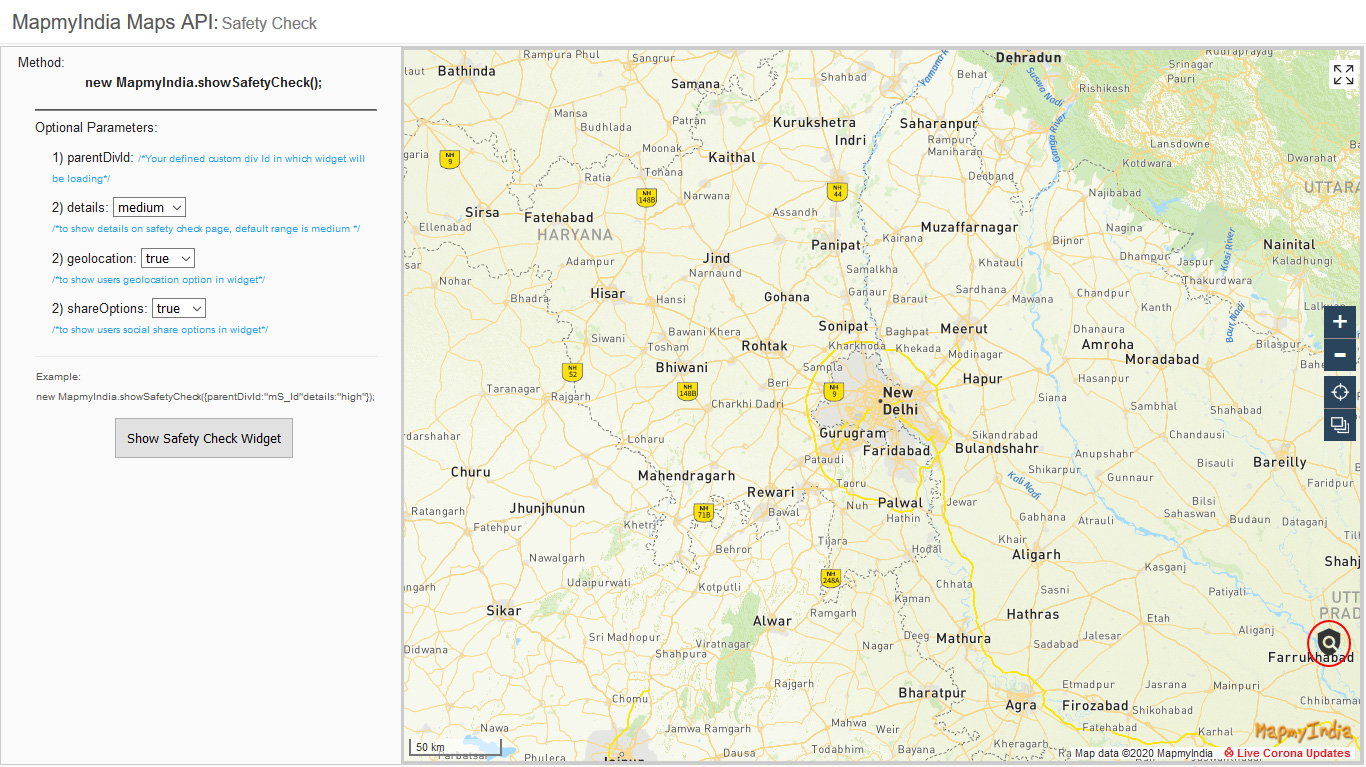 #STAYSAFE
If you wish to use some other map APIs or want a customized solution, please check out